Peyton Manning Last Player To Accomplish Feat
Published on December 23rd, 2021 10:39 am EST
Written By:
Dave Manuel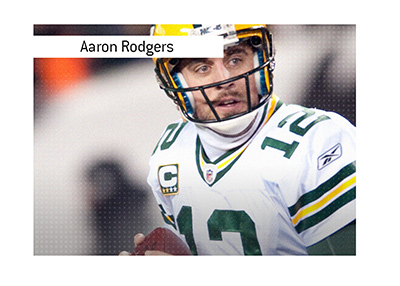 Aaron Rodgers is currently the front-runner to win the 2021 NFL MVP award, as he moved past Tom Brady in the race this past weekend.
If Rodgers wins the award this year, he will enter a very small club, as he will become one of just a handful of players to have ever won the award in back-to-back years.
Winning back-to-back MVP awards has been accomplished a number of times in the past, though the players that have done this are obviously a very small group.
Here they are:
Jim Brown - 1957, 1958
Brett Favre - 1995, 1996, 1997
Joe Montana - 1989, 1990
Peyton Manning (2x) - 2003, 2004 and 2008, 2009
All of the non-active multiple time winners of the MVP award have been inducted into the Hall of Fame, and Aaron Rodgers will certainly be no different.
-
Peyton Manning was the last player to accomplish the task of winning in back-to-back seasons.
Tom Brady, surprisingly enough, has never accomplished the task, despite winning the award three times.
Steve Young and Kurt Warner didn't win the award in back-to-back years, though they both managed to win two times over the course of three years.
-
If Aaron Rodgers wins the award in 2021, he would become just the second player - behind Peyton Manning, who has won the award five times - to win the MVP award four times.
One last interesting note - the only non-QB to ever win the MVP award in back-to-back years was Jim Brown of the Cleveland Browns.