Changes Likely Not Coming Anytime Soon
Published on January 24th, 2022 1:19 am EST
Written By:
Dave Manuel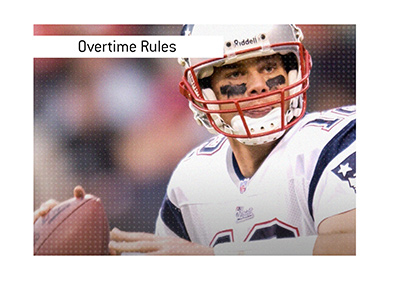 The date was January 20th, 2019. The Kansas City Chiefs were hosting Tom Brady and the New England Patriots in the AFC Championship game.
The Kansas City Chiefs drove down the field in the waning seconds of the game, tying things up with a 39-yard field goal from Harrison Butker.
The New England Patriots would win the overtime coin toss and request the ball first.
Tom Brady and the Patriots would subsequently drive 75 yards down the field, scoring a touchdown to end the game.
Patrick Mahomes, who threw three touchdown passes, didn't even get to touch the ball in overtime.
-
In response to their overtime loss, the Kansas City Chiefs proposed a change to the overtime rules at the next NFL owners meeting.
The Chiefs wanted to guarantee both teams a possession in overtime.
The rule change did not have much support and didn't even come to a vote.
That was three years ago.
-
Earlier today, Patrick Mahomes and Josh Allen went back and forth, and the playoff game between the Bills and Chiefs went to overtime.
The Chiefs won the toss and drove down the field for a touchdown.
Josh Allen, who had played one of the best postseason games in the history of the NFL, didn't get to touch the ball in overtime.
Fans were outraged - how could an overtime game end with the flip of a coin? Both offenses were untouchable throughout the course of the game, so it was very likely that the first team to touch the ball in overtime would very likely score a touchdown, which is exactly what happened.
-
The NFL doesn't make rule changes very easily, so you should expect any momentum to change the overtime rules to quickly fizzle out.
In fact, the NFL has only made TWO changes to its overtime rules since 1974.
In 2010, the overtime rules were amended to require that a touchdown, not a field goal, be scored on the first drive to end an overtime game. Prior to that, a field goal had sufficed.
In 2017, the length of overtime periods in preseason and regular season games were shortened from 15 to 10 minutes in the name of player safety.
-
Many people are calling for the establishment of overtime rules that would guarantee that both teams would touch the football at least once.
This would make too much sense.
Expect the Buffalo Bills to propose such a change this offseason, and expect the owners to turn down the proposal once again.