Saquon Barkley 6/4 To Win Offensive Rookie of the Year Award
Published on August 2nd, 2018 5:40 pm EST
Written By:
Dave Manuel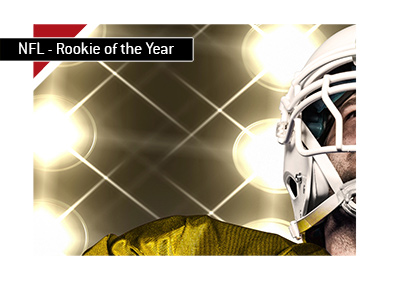 Last Updated: August 2nd, 2018
Late tonight, the first football of the 2018-19 NFL season will take place at the Hall of Fame game.
Football junkies will know that this is the official start of the preseason, which means that the regular season is just over a month away. Over the next month, players will be cut, re-signed and traded, and millions upon millions of fantasy football drafts will take place across the world.
With the season getting underway soon, now is a great time to look at the betting odds of some of the leading candidates for the Offensive and Defensive Rookie of the Year awards.
Saquon Barkley is seen as having the best chance of winning an award on both sides of the line, as he is currently listed at 6/4 at a major European sports book to win the award. This gives Barkley a significant edge over the likes of Baker Mayfield, Josh Rosen and Josh Allen, just to name a few. This makes a great deal of sense, as Barkley will be the Giants' starting RB on opening day, while names like Mayfield, Rosen and Allen may be on the bench to start the season (Allen might be the exception).
There is a tendency to favour quarterbacks for awards, though there is no doubt that Barkley is a generational talent that will likely see over 200 touches this season. In addition, the Giants are planning on passing to Barkley a great deal as well, which just serves to enhance his value.
Let's take a look at the top 10 betting odds for Offensive Rookie of the Year this season:
Saquon Barkley, 6/4
Baker Mayfield, 5/1
Josh Rosen, 8/1
Derrius Guice, 9/1
Josh Allen, 7/1
Rashaad Penny, 12/1
Sam Darnold, 12/1
Sony Michel, 18/1
Ronald Jones II, 18/1
Calvin Ridley, 18/1
Now let's take a look at the other side of the ball, where there are some phenomenal talents as well. Here are the top 10 odds on the defensive side of the ball:
Bradley Chubb, 9/2
Jaylon Smith, 9/2
Derwin James, 8/1
Minkah Fitzpatrick, 10/1
Leighton Vander Esch, 12/1
Harold Landry, 14/1
Jihad Ward, 8/1
Marcus Davenport, 12/1
Rashaan Evans, 14/1
Mackenzie Alexander, 16/1
-
Who do you think has the edge this season to win the Offensive and Defensive Rookie of the Year awards? Can a player like Sam Darnold or Calvin Ridley get the nod, or will Saquon Barkley lead the way, as is what most people expect?