Sportsbooks Taking Massive Number of Bets Ahead of NFL Draft
Published on April 20th, 2020 2:15 pm EST
Written By:
Dave Manuel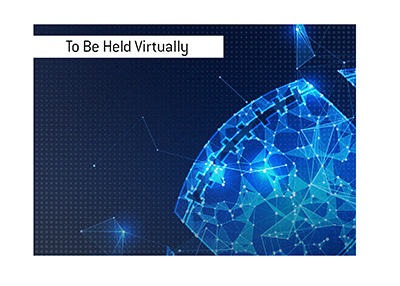 This year's NFL draft is still going ahead.
Instead of being held in a massive hall with thousands of people present, the 2020 NFL Draft will be held virtually.
In fact, all of the NFL teams are having a practice run on Monday, to make sure that any issues are ironed out before the start of the draft on April 23rd.
Due to the lack of things to bet on right now, sportsbooks across the world are taking a massive number of bets on the NFL draft.
In fact, according to an article on ESPN.com, sportsbooks are expecting to take in 10x more bets on the NFL draft than they did last year.
This is not a surprise - I mean, after all, this is the first thing that many North American bettors have had the desire to bet on since the sports world shut down in March due to the Coronavirus. It's tough to have an edge betting on soccer in Belarus.
-
The top of the draft is pretty much set, as Joe Burrow is expected to go #1, while Chase Young is expected to be taken #2.
The number three spot is where things get interesting.
With the loss of Darius Slay, the Lions are expected to take Jeff Okudah with the #3 pick. Could they trade down to a team that really wants a QB?
What will the Giants do with the #4 pick?
#5 and #6 is going to be very interesting as well, as both of the teams picking here (Dolphins, Chargers) both desperately need a QB.
Will the Dolphins take Tua Tagovailoa? Will they take Justin Herbert? Will they trade down?
Will the Los Angeles Chargers trade up to take the guy that they want?
What about a team like the New England Patriots, which desperately needs a QB following the signing of Tom Brady to the Tampa Bay Buccaneers - will they trade up to take the person that they want?
-
There are more betting props than you can think of for the upcoming draft - get your bets in now!
Source: ESPN.com -
Sportsbooks See Big Betting Interest in NFL Draft