New England Patriots The Biggest Favorites of the Weekend
Published on January 9th, 2018 9:53 pm EST
Written By:
Dave Manuel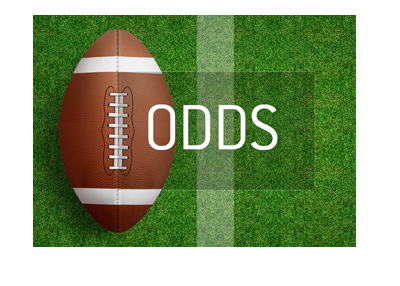 The wild card playoff games are now in the books, which means that the NFL playoffs now move to the Divisional Round games.
In the divisional rounds, all four of the top seeds (who had byes in the first week) will see action. This means that the Patriots, Steelers, Eagles and Vikings will all be hosting games this weekend.
Thanks to the injury to Carson Wentz, there is a bizarre "glitch" in the odds this weekend, as the Eagles, who finished with the top seed in the NFC, will be three point home underdogs against the Falcons. This almost never happens and it will be interesting to see how the Eagles, who still possess a talented team, will respond in front of their home fans.
The New England Patriots, who are the defending Super Bowl champions, will be the biggest favorites of the weekend, as they are currently 13 point favorites. The closest game, on the other hand, is expected to be the Eagles/Falcons contest, where the Falcons are favored by 3 points.
The best game of the weekend is shaping up to be the Saints vs Vikings, as both teams very clear strengths and weaknesses. This should be a fascinating contest.
-
Here are the odds for the four games this weekend:
Source: Bet365
Time Stamp:
January 9th, 2018 3:46 am GMT
Odds Subject to Change
Atlanta Falcons, -3, 1.90
Philadelphia Eagles, +3, 1.90
Tennessee Titans, +13, 1.90
New England Patriots, -13, 1.90
Jacksonville Jaguars, +7.5, 1.90
Pittsburgh Steelers, -7.5, 1.90
New Orleans Saints, +4, 1.90
Minnesota Vikings, -4, 1.90
It seems hard to imagine that either the Patriots or Steelers will lose at home this weekend, especially given the Jags' lacklustre defeat of the Bills last weekend and the Patriots' dominance at home in the playoffs. This would set up a tremendously fascinating conference championship between the Patriots and the Steelers next weekend.
The other two games, on the other hand, will be much harder to call, which will likely set up an interesting conference championship on the NFC side as well.