NFL Signs First League-Wide Casino Deal
Published on January 3rd, 2019 3:19 pm EST
Written By:
Dave Manuel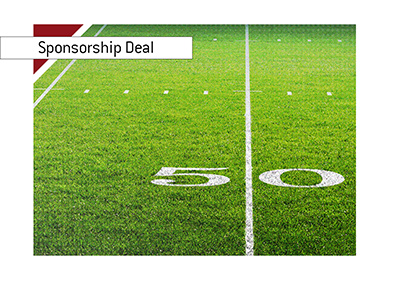 The NFL announced a partnership with Caesars Entertainment earlier today that will see Caesars become the "Official Casino Sponsor of the NFL".
The deal is reportedly for three years at a total cost to Caesars of $30 million/year.
It's important to note what this deal does NOT include.
This deal is specifically for casino gaming only and does not include sports betting, daily fantasy or hotel/resorts. This means that Caesars will NOT be the official sports betting sponsor of the NFL.
This is an important note, as the NFL has not been as progressive as the other major North American sports leagues when it comes to sports betting. As a matter of fact, the NFL was one of the staunchest opponents of legalized sports betting in the United States.
The NFL/Caesars deal does not include data sharing. Caesars will get exclusive rights to use NFL trademarks, though they will not be using these trademarks in Caesars sports books.
This is a carefully crafted deal that still keeps the NFL's toes out of the sports betting waters. Could the NFL be proceeding cautiously until a federal sports betting bill is passed? Probably. The NFL has the biggest sports brand in the world, and they likely have no issue waiting for a couple of years until the sports betting landscape in the United States starts to coalesce.
-
If you were expecting a sports betting deal between the NFL and a casino or online casino, you will likely have to wait at least a few more years.
When it happens, the NFL will command the largest price of any professional sports league, and by a very large margin.