New Orleans Saints in Driver's Seat, Though Carolina and Atlanta Are Still Alive
Published on December 22nd, 2017 9:24 pm EST
Written By:
Dave Manuel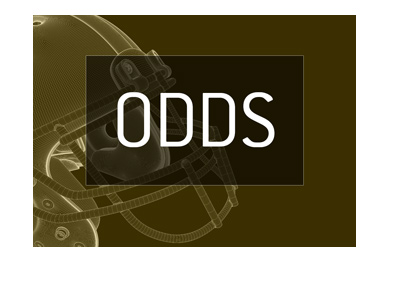 Heading into the 16th week of the NFL regular season, there are only two divisions that are still up for grabs - the AFC West and the NFC South. Of these two divisions, only one is fairly close, as the LA Chargers would need a small miracle in order to win the AFC West crown at this point.
The NFC South, however, is a much different story, as three teams - the New Orleans Saints, Carolina Panthers and Atlanta Falcons - still have a decent shot of winning. The Saints, led by the dynamic RB tandem of Kamara and Ingram, are in the driver's seat, though even a minor slip could propel the Falcons or Panthers into the divisional lead.
Here are the current odds to win the NFC South:
Source: Bet365
Time Stamp:
December 23rd, 2017 2:11 am GMT
Odds Subject to Change
NO Saints, 1.53
Carolina Panthers, 4.20
Atlanta Falcons, 5.00
The Saints and Panthers are both currently sitting at 10-4, while the Falcons have a record of 9-5.
-
As of this moment, none of the three teams have more than a 60% chance of winning the divisional title - here are the odds of all three teams winning the crown:
New Orleans, 56%
Carolina, 27%
Atlanta, 17%
Here are the Week 16 and 17 schedules, which involve nothing but NFC South play:
Atlanta at New Orleans
Tampa Bay at Carolina
Carolina at Atlanta
New Orleans at Tampa Bay
All three teams could conceivably be 10-5 heading into the last week of the season.
-
Most of the other divisions have already been settled, though the NFC South looks like it is going to go down to the wire.