New Jersey Division of Gaming Enforcement Shuts Down Betting on Ukrainian Table Tennis
Published on July 10th, 2020 12:48 am EST
Written By:
Dave Manuel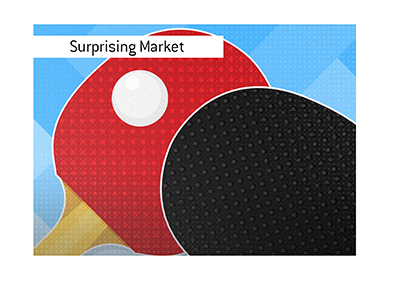 Earlier this week, the New Jersey Division of Gaming Enforcement sent out a memo to all of the sports books that are currently operating in the state:
Don't allow any betting on Ukrainian table tennis until further notice.
Just a few days after several hockey players in Belarus admitted to match-fixing, the Sports Wagering Integrity Monitoring Association alerted New Jersey gaming officials to the possibility that some Ukrainian table tennis matches were being rigged.
The Monitoring Service went on to say that six players in particular were not to be bet on, regardless of where in the world they were playing.
While the service didn't come out and say that they had fixed matches, they were obviously suspicious enough to block all betting involving the players until further notice.
-
With most of the major North American sports leagues still on hiatus, bettors have been going to extreme lengths to get their fix.
This has meant betting on random sporting events, such as Ukrainian table tennis and hockey in Belarus, just to name a few.
With all of this money pouring in, the temptation to fix matches has surely increased, which has led to a couple of investigations over the past few weeks.
With the NBA, NHL and MLB all expected to start over the next few weeks, expect North American interest in Ukrainian table tennis to disappear.
Source: ESPN.com -
New Jersey Suspends Betting on Ukrainian Table Tennis After Match-Fixing Alert