Nevada's Sportsbooks Post 75 Straight Months of Profit
Published on December 27th, 2019 6:41 pm EST
Written By:
Dave Manuel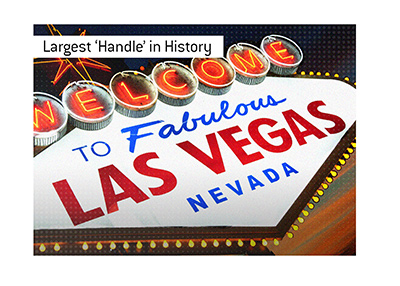 While casino games and poker and expensive restaurants and hotels certainly pad the wallets of the major Nevada casinos, the entire town was built on one industry - sports betting.
The gold-plated hotel rooms and expensive fountains and comped flights are largely financed by the state's sportsbooks, which are famously profitable.
The people who run Nevada's largest sportsbooks aren't stupid - they know where to set lines, and they know how to squeeze the maximum amount of profits from their customers.
A stat that will illustrate this fact - Nevada's sportsbooks posted a $31.0 million profit in November of 2019. Of this number, $22.4 million came from the NFL and college football.
This was the 75th straight month in which Nevada's sportsbooks had posted a profit - that is over 6 years of straight profits, month after month after month.
November featured the largest "handle" (amount of bets) made in the HISTORY of Nevada, as gamblers bet $614.1 million on various sporting events. This comes despite the fact that other states, including New Jersey and Pennsylvania, are also offering sports betting.
Some thought that the opening of other markets would hurt Nevada's sports betting market, though there seems to be the opposite effect taking place. New Jersey, for instance, took in over $500 million in total bets in November of 2019, though Nevada still set new records.
-
The sharpest people in Las Vegas aren't sports bettors - instead, they are the people that run the books.
These are the people who know where every single line should be placed. There are the people who know what the exact impact of Patrick Mahomes missing a game with an injury will be. These are the people who know who the current favourite is to win March Madness.
The phenomenal wealth of Las Vegas' casinos is built off of the brains of these men and women. The results are clear as day whenever the numbers are released every month - a bet against the casinos in Las Vegas will always be a losing bet.