"NBABet Stream" Is Alternative Broadcast That Focuses on Bettors
Published on August 5th, 2020 9:11 am EST
Written By:
Dave Manuel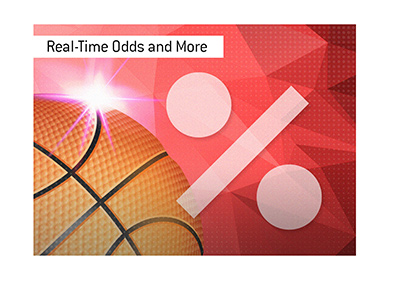 Earlier this week, the NBA debuted their "NBABet Stream", which is an alternative broadcast on their NBA TV streaming service that focuses entirely on bettors.
This is the first such product offering from a major North American sports league.
"NBABet Stream", which is available on the NBA TV streaming service, is geared towards bettors and will be available for a minimum of nine NBA games this year.
The service made its debut during the Denver Nuggets vs Oklahoma City Thunder game earlier this week.
-
The "NBABet Stream" features real-time betting odds that will sit in an overlay on the screen. These odds are provided by one of the NBA's betting partners, BetMGM.
In addition, the games will feature betting-focused commentary, provided by the likes of Bleacher Report, the Action Network and Yahoo! Sports.
-
The NBA was the first of the four major North American leagues to really embrace sports betting, and Commissioner Adam Silver is one of the biggest reasons why the federal prohibition on sports betting was lifted in the United States.
States are now slowly but surely writing their own sports betting laws, and this has helped to provide lucrative new revenue streams for the major North American sports leagues.
Adam Silver knew that sports bettors consume far more sports content when they have some money on the line, so rolling out the red carpet to gamblers was just smart business sense.