Rookies Have Won The NBA MVP Award - Twice
Published on January 24th, 2023 7:08 pm EST
Written By:
Dave Manuel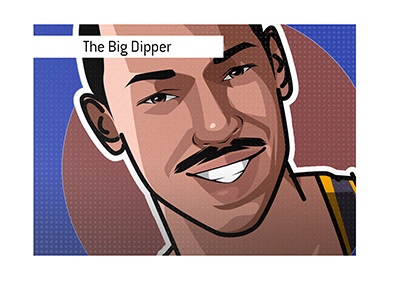 Has a rookie in the NBA ever been named in the league's Most Valuable Player?
It has happened - twice.
It wasn't Michael Jordan, LeBron James or Kobe Bryant.
The two rookies to win the MVP award? Wilt Chamberlain and Wes Unseld.
Chamberlain, who ended up winning MVP four times over the course of his illustrious career, won the MVP award as a rookie in the 1959-60 season.
There was no debate that Chamberlain was deserving of the award, as he led the league in PPG (37.6) and RPG (27.00).
Chamberlain would receive 49 first place votes for MVP that season, easily outpacing the likes of Bill Russell (15), Bob Cousy (8) and Bob Pettit (3).
At the age of 23, Chamberlain was the league MVP, and he would continue to absolutely torch the league for years.
-
Wes Unseld was the second rookie to win the MVP award, as he pulled off the feat during the 1968-69 season.
While Unseld's numbers certainly weren't as flashy as Chamberlain's, the center for the Baltimore Bullets helped lead the team to a 57-25 record, which was good for first in the Eastern Division.
Unseld was a nightmare for his opponents to deal with, as he put up an average of over 18 rebounds over the course of the season.
Those numbers, coupled with the Bullets' strong season, ended up earning Unseld 53 first-place votes for MVP, allowing him to easily outdistance the likes of Willis Reed, Billy Cunningham and Bill Russell for the award.
-
Oscar Robertson received 7 first-place votes as a rookie after his spectacular 1960-61 season, where he very nearly put up a 30-10-10 line over the course of the season.