Damian Lillard Clear Favourite to Win Award
Published on August 13th, 2020 6:49 pm EST
Written By:
Dave Manuel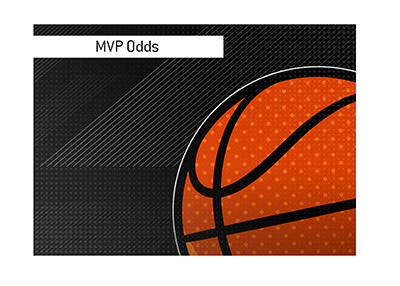 There have been some incredible individual performances during the NBA's seeding games in the "bubble".
Luka Doncic has stunned with his passing.
T.J. Warren has shot the lights out.
Devin Booker has led the Phoenix Suns to an unbeaten record.
One player, however, has stood head and shoulders above them all, and this is being reflected in the betting odds for the "NBA Player of the Seeding Games".
This player is Damian Lillard, who has gone absolutely wild in the "Bubble".
Lillard has single-handedly kept the Trail Blazers in contention for a playoff spot, thanks to his complete dominance of the games that he has played so far.
This includes a 60+ point effort a few nights ago.
Lillard continues to demonstrate that he is one of the best players in the league, and he should win the award for Most Valuable Player of the seeding games.
Let's take a look at these odds, courtesy of a major offshore book:
Damian Lillard, -300
Devin Booker, +200
T.J. Warren, +800
James Harden, +1000
Gianni Antetokounmpo, +1200
Luka Doncic, +1200
Anthony Davis, +2500
DeMar DeRozan, +3300