Tournament Gives More Teams an Opportunity to Make The Playoffs
Published on May 17th, 2021 2:16 pm EST
Written By:
Dave Manuel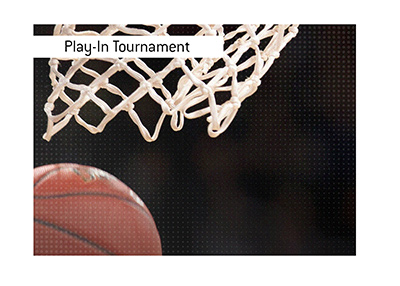 Later this week, the NBA's play-in tournament for the Western and Eastern Conferences will take place.
There are two spots still open for the taking in both conferences, as the #7 and #8 seeds are still up for grabs.
On Tuesday night, #7 Boston will host #8 Washington, and #9 Indiana will host #10 Charlotte.
On Wednesday night, #7 Los Angeles Lakers will play host to the #8 Golden State Warriors, while the #9 Memphis Grizzlies will play host to the #10 San Antonio Spurs.
Some of the players aren't happy with the play-in tournament - Lebron James, for instance, says that whoever came up with the idea should be "fired".
Lebron's stance on the situation isn't a surprise given that the Lakers are currently sitting in #7. Given the way that the play-in tournament is structured, the Lakers could technically miss the playoffs.
-
Here is how the play-in tournament works:
The winner of the #7/#8 seed games (Los Angeles vs Golden State and Boston vs Washington) will immediately go to the playoffs as the #7 seed.
The loser of the #7/#8 seed games will host the winner of the #9/#10 seed games, with the winner of that final game earning the #8 seed.
So, you could technically see a scenario in which the Lakers could potentially miss the playoffs if they lose to the Warriors and then lose to the winner of Memphis vs San Antonio.
The #7 seed in each Conference certainly has a big advantage, as they only need one win over two home games to clinch a spot in the playoffs.
The #10 seed in each Conference, on the other hand, would have to win two straight road games to make it through.
-
Whether or not you are a fan of the play-in tournament is irrelevant when mentioning the fact that these play-in games are going to provide fans with some high drama, especially in the Lakers/Warriors game.