NBA Signs Sixth Sports Betting Deal
Published on November 5th, 2019 10:11 am EST
Written By:
Dave Manuel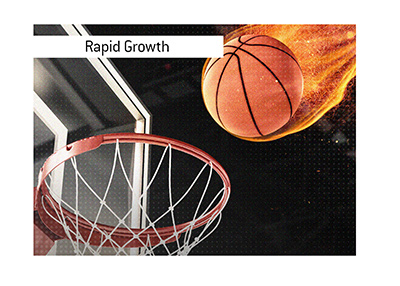 The NBA (National Basketball Association) continues to lead the way when it comes to the major North American sports leagues embracing sports betting, as they have inked their sixth sports betting deal.
Earlier this week, the NBA and DraftKings signed a multi-year deal that will see DraftKings become an official sports betting operator for the league.
This deal means that DraftKings will be eligible to use NBA's proprietary data in their offerings, as well as including the NBA's logos and other intellectual properties.
The important part of this deal is DraftKings being able to use the NBA's real-time data, which will allow them to improve their offerings and provide a more reliable product to their users.
-
The NBA continues to ink deals with various sports betting operators - they are now up to a total of six, including deals with DraftKings, FanDuel and MGM.
Though legalized sports betting is currently limited to just a couple of states (including New Jersey, Nevada and a few others), there is an expectation that the majority of the US states will have legalized sports betting within 5 years.
Deals such as the one between the NBA and DraftKings will have to pave the way for widespread legalized sports betting in the United States, as it helps legitimize the industry.
There are some that still want to prevent legal sports betting in the United States, though that cat is now out of the bag - multi-billion dollar companies have smelled the money and there is no way that they will quietly allow things to revert back to how they were.
-
This deal is also interesting because it further cements DraftKings' standing as much more than just a daily fantasy sports operator.
DraftKings has pivoted into sports betting over the past couple of years, and they are quickly establishing themselves as a major player in that market. The daily fantasy sports market is much tougher than the steadily profitable sports betting niche, and DraftKings is hoping to establish themselves as one of the giants of the industry. They already had millions upon millions of DFS players (and their information), which has made for a quick transition into the sports betting industry.