Jorge Masvidal 1.53 Favourite To Defeat Nate Diaz at UFC 244
Published on September 19th, 2019 2:39 am EST
Written By:
Dave Manuel
Click Here To Bet on Nate Diaz vs Jorge Masvidal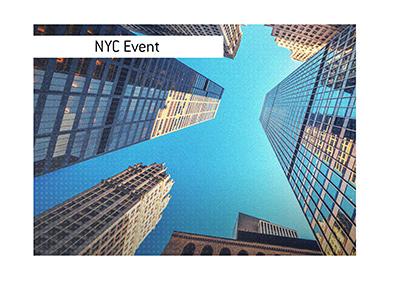 The main event of UFC 244 at MSG in New York City on November 2nd, 2019 will feature Jorge Masvidal vs Nate Diaz for the "BMF" belt.
The "BMF" belt, according to UFC President Dana White, is an actual belt that the promotion going to produce just for this event. The reality is that the UFC wants title fights to headline all of their numbered cards, and making a new belt just for this fight allows the promotion to make Masvidal/Diaz a main event and, most importantly, a five-round fight.
This fight came together after Nate Diaz defeated Anthony Pettis. Diaz, who is one of the biggest stars in the UFC, called out Masvidal after the fight (in a friendly way). This surprised many who figured that Diaz would be calling for a third fight against Conor McGregor.
Masvidal, who is looking for a big payday, quickly accepted and the two will be squaring off in the main event of UFC 244 in November.
-
Diaz is going to be in tough on November 2nd, as Masvidal is one of the Welterweight division's best fighters. Diaz is a bit undersized for Welterweight, as he is a natural Lightweight.
Masvidal has been on a tear as of late, putting away Ben Askren and Darren Till in back-to-back fights. The fight against Askren was particularly noteworthy as Masvidal produced the fastest knockout in UFC history - it took Jorge just five second to knock out Askren with a flying knee.
Diaz, on the other hand, is on a one-fight winning streak after defeating Pettis. Prior to that, Diaz lost a decision to Conor McGregor.
-
If Masvidal wins this fight, he will almost certainly fight for the Welterweight title next.
If Diaz wins this fight, I believe that he will call out Conor McGregor for a third fight, if McGregor shows that he is planning on returning to the Octagon.
One thing is for sure - both men are going to make big money on November 2nd, as they are two of the most popular fighters in the UFC.
-
Let's take a look at the preliminary odds for this fight, courtesy of Bet365:
Source: Bet365
Time Stamp:
September 19th, 2019 2:23 am EST
Odds Subject to Change
Jorge Masvidal, 1.53
Nate Diaz, 2.62
-
Who will win the battle for the "BMF" title? I can't wait to see.