Three-Way Tie Between Patrick Mahomes, Matt Ryan and Andrew Luck
Published on July 16th, 2019 1:30 am EST
Written By:
Dave Manuel
Click Here To Bet on the NFL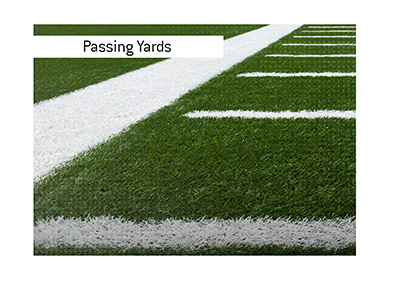 Who will finish the 2019 regular season with the most passing yards in the NFL?
Will it be Patrick Mahomes, who is coming off of a MVP season where he threw for over 5,000 yards and 50 TDs?
Will it be Andrew Luck, who finished the season in top form after looking like he might be done a year before?
Will it be Matt Ryan, who will be leading a high octane offence that will feature the likes of Julio Jones, Calvin Ridley and Devonta Freeman?
Or will it be somebody else altogether? Maybe Baker Mayfield will have a massive year, buoyed by OBJ and others?
-
Here are the current betting odds to pass for the most yards in 2019, courtesy of Bet365:
Source: Bet365
Time Stamp:
July 16th, 2019 1:11 am EST
Odds Subject to Change
Patrick Mahomes, 5.00
Matt Ryan, 5.00
Andrew Luck, 5.00
Aaron Rodgers, 7.00
Ben Roethlisberger, 8.50
Baker Mayfield, 13.00
Drew Brees, 13.00
Jameis Winston, 17.00
Jared Goff, 17.00
Philip Rivers, 21.00
Tom Brady, 26.00
Carson Wentz, 34.00
Kirk Cousins, 34.00
Deshaun Watson, 51.00
Jimmy Garoppolo, 51.00
Kyler Murray, 51.00
Matthew Stafford, 67.00
Derek Carr, 67.00
Cam Newton, 81.00
Russell Wilson, 81.00
Sam Darnold, 101.00
Andy Dalton, 101.00
Nick Foles, 101.00
Joe Flacco, 126.00
Dak Prescott, 126.l00
Eli Manning, 151.00
Mitch Trubisky, 151.00
Marcus Mariota, 176.00
Josh Allen, 201.00
Lamar Jackson, 201.00
Dwayne Haskins, 201.00
Ryan Fitzpatrick, 201.00
Case Keenum, 201.00
Daniel Jones, 201.00
Josh Rosen, 251.00