1980 Trade Involving Robert Parish and Kevin McHale Likely The Worst Ever
Published on October 28th, 2021 1:25 pm EST
Written By:
Dave Manuel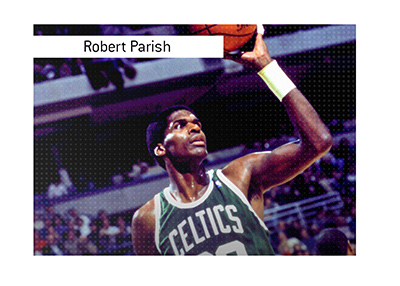 There have been some terribly lopsided NBA trades that have been completed over the years.
Draft day deals can always look terrible in retrospect if the player drafted becomes a Hall of Famer. Kobe Bryant, for instance, was traded to the Lakers, while the Indiana Pacers traded away Kawhi Leonard to the San Antonio Spurs.
The Oklahoma City Thunder, who wanted to avoid paying the luxury tax, traded away future superstar James Harden for a package of players that included the likes of Kevin Martin and Steven Adams.
The New York Knicks decided to send a bunch of players and draft picks to the Toronto Raptors in exchange for Andrea Bargnani, which turned out to be an absolute disaster for the franchise.
-
These are just some of the awful trades that have been completed in the NBA that proved to be incredibly lopsided in retrospect.
The most lopsided trade in the history of the NBA, however, was likely completed by Red Auerbach on June 9th, 1980.
The trade between the Golden State Warriors and Boston Celtics looked like this:
Golden State Received:
1st Overall Pick in 1980 Draft
13th Overall Pick in 1980 Draft
Boston Celtics Received:
Robert Parish
3rd Overall Pick in 1980 Draft
The Golden State Warriors would select Joe Barry Carroll with the first overall pick and Rickey Brown with the 13th overall pick.
The Boston Celtics, on the other hand, would select Kevin McHale with the third overall pick.
The first half of Carroll's career was fine, though he would dramatically tail off in the second half of his career due to injuries.
Rickey Brown, on the other hand, was underwhelming to say the least.
-
Robert Parish and Kevin McHale, however, would go on to have Hall of Fame careers, leading the Celtics to multiple titles.
The Celtics enjoyed a run starting in the 1980s that saw them win multiple championships and at least 50 games in 11 out of 12 seasons.
Thanks to McHale and Parish, the Celtics had one of the best frontlines in the history of the league.
-
We can certainly argue about other trades, but acquiring TWO Hall of Famers in a single deal makes the 1980 trade likely the most lopsided of all time.