Martin Bayless of Bowling Green State Recorded 27 Interceptions in His College Football Career
Published on October 22nd, 2023 3:04 pm EST
Written By:
Dave Manuel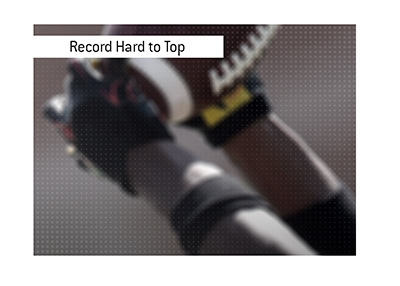 When you think of the college football players that recorded the most interceptions over the course of their college careers, who would you think of?
Deion Sanders? Ed Reed?
Ed Reed is certainly a good guess, as he is tied for fourth on the all-time college interception list, with a total of 21 picks.
-
The man at the top of the list is Martin Bayless, and he has held the record for most interceptions over the course of a college career since 1983.
Over the course of his four years at Bowling Green State, Bayless intercepted a total of 27 passes, putting him ahead of the likes of Tony Thurman (26) and Tracy Saul (25).
A host of players, including Ed Reed, are tied for fourth all-time with a total of 21 interceptions.
-
Martin Bayless saw the field immediately as a freshman in 1980, and it paid off for Bowling Green State, as Bayless posted 5 interceptions in his first season.
In his sophomore year, Bayless had 7 interceptions, with one being returned for a touchdown (his only touchdown return over the course of his career).
In his junior year, Bayless had 5 interceptions.
Bayless saved the best for his senior year, as he intercepted a very impressive 10 passes in his final season with Bowling Green State.
-
Bayless would be drafted in the fourth round of the 1984 NFL Draft by the St. Louis Cardinals.
Bayless would enjoy a long 13-year career in the NFL, where he would play for teams such as the Kansas City Chiefs and Buffalo Bills.
-
With many top players electing to skip their senior years in college, the all-time college interception record will likely be hard to top.