United States Were 1000-1 Underdogs To Defeat the Soviet Union at 1980 Winter Olympics
Published on November 12th, 2019 2:20 pm EST
Written By:
Dave Manuel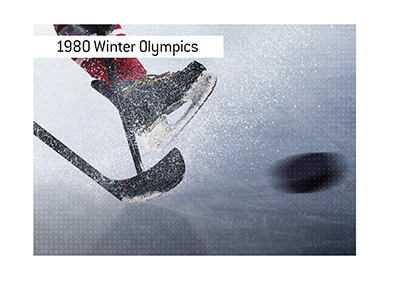 Imagine that the likes of Alexander Ovechkin, Evgeni Malkin and Nikita Kucherov were playing in the Olympic gold medal game against a team that was comprised of nothing but college students.
This is what happened in the men's hockey gold medal game at the 1980 Winter Olympics.
The team from the Soviet Union was comprised of seasoned players, while the United States team had nothing but young amateur players.
To make things worse, the two teams had played each other in a pre-tournament game, with the Soviet Union winning by a score of 10-3.
There was NO reason to think that the Soviet Union would lose in the gold medal game, when everything was on the line. Surely their experience and superior talent would shine through and they would easily dispatch of the American side?
Las Vegas thought the same thing, as they had the American team as 1,000-1 underdogs to win the gold medal game.
Essentially, the United States stood no chance of winning.
To illustrate how much of a long-shot the United States was to win, a single $100 wager on the team would have yield a total return of $100,000.
-
People have tried to compare other long-shots to the United States winning in 1980, though rarely does anything come even close to comparing.
One recent example - Leicester City winning the English Premier League a few years ago. That was basically considered an impossibility to occur before the season started, as they were 1,500-1 to win.
-
A 1,000-1 underdog paying off is essentially a generational occurrence, which is why the United States victory (they would end up winning the gold medal game by a score of 4-3) was truly considered a "Miracle on Ice".