Michael Jordan Nearly Signed With New York Knicks During 1996 Offseason
Published on July 1st, 2023 2:41 pm EST
Written By:
Dave Manuel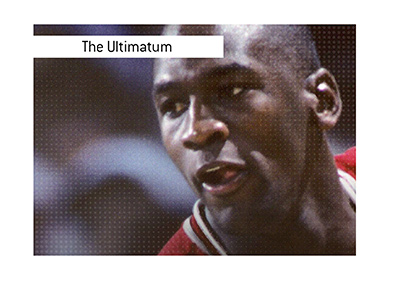 Did you know that Michael Jordan, the greatest player in the history of the NBA, very nearly signed with the New York Knicks during the 1996 offseason?
Now, people will say that it was just a bluff on Jordan's part, and he had no actual intention of leaving the Bulls.
Though, it was serious enough that the New York Knicks actually made an offer for MJ - an offer that the Bulls had to decide if they were going to beat.
-
During the 1996 offseason, Michael Jordan was on top of the world.
The Bulls had just claimed their 4th NBA title, and Michael Jordan had re-asserted himself as the greatest player in the game following his time off to play baseball.
In 1995-96, the New York Knicks paid Patrick Ewing $18 million in a "balloon payment" deal, and Michael Jordan wanted something similar in 1996-97.
The Knicks were tired of being eliminated by the Bulls and wanted to make a big splash - what better way than to sign Michael Jordan, the guy who had been almost single-handedly killing you in the postseason?
The Knicks apparently offered MJ $12 million per year in a stand-alone NBA contract, plus MJ was apparently promised $15 million in a sponsorship deal from ITT/Sheraton Hotels.
The New York Knicks meant business.
-
Michael Jordan's agent, David Falk, approached the Bulls and reportedly gave them an ultimatum.
You have one hour to beat the offer from the Knicks or Jordan walks.
The Bulls, not wanting to lose the greatest player of all time, capitulated and gave Michael Jordan the largest single-year deal (at the time) in the history of the league - $30 million per year.
-
Jordan was apparently serious about the prospects of playing with the Knicks, mainly due to his close friendship with Patrick Ewing.
In addition, Jordan reportedly felt that the Knicks were a championship team with him on the roster, as they had a number of other pieces such as Charles Oakley.
We'll never know, however, how Michael Jordan would have done on the Knicks, as the Bulls opened up the vault to keep their superstar.