Some Michael Jordan Records Continue To Stand To This Day
Published on December 8th, 2022 3:05 pm EST
Written By:
Dave Manuel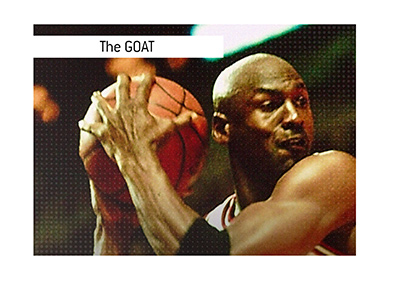 Michael Jordan - the GOAT.
Find any basketball fan and there is a very good chance that MJ is at the top of their all-time player list, even though he retired for the final time two decades ago.
Unsurprisingly, Michael Jordan has some records that still stand to this day.
Here are five Michael Jordan records that will almost certainly never be broken:
1)
10 Scoring Titles.
Given the parity that exists in the league now, this record may be safe forever.
Wilt Chamberlain is second on the list with 7 scoring titles - after that, you fall all the way down to Kevin Durant/George Gervin/Allen Iverson, who all have four titles.
Kevin Durant is the active player with the most scoring titles, and he is currently 6 behind MJ.
This record is safe for a long, long time.
2)
Six Finals MVPs.
MJ has six NBA Finals MVP awards, and the next closest player on the list is LeBron James with four.
Can LeBron win two more Finals MVP awards to tie MJ? Probably not, as James will likely retire over the next year or two.
This is another record that is likely safe due to the parity that now exists in the league.
3)
866 Straight Regular Season Games Scoring Double Figures.
Imagine this - you are a NBA player and you score 10+ points in 866 straight games.
This is almost ELEVEN straight seasons when you, night after day, score at least 10 points or more.
No off nights. 10+ points every game for almost 11 straight years.
Amazing.
4)
563 Regular Season Games With 30+ Points.
Imagine a single player scoring 30+ points in over 7 seasons worth of games.
Seven years is a nice career in the league for many players - imagine scoring 30+ points in over 7 seasons of games.
MJ was amazingly consistent.
5)
Most Points in a Three Game Series (135)
.
Three game series no longer exist in the NBA, so this record will obviously never be broken.
It deserves to be mentioned, however, that MJ scored a ridiculous 45 points per game in a single three-game series.
Amazing.