Nike Bet It All on Michael Jordan - And It Paid Off
Published on September 1st, 2023 3:23 pm EST
Written By:
Dave Manuel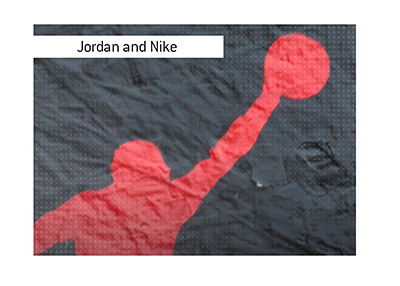 Nowadays, Nike is a multi-billion company that can lavish hundreds of millions of dollars on contracts for prominent athletes.
Forty years ago, however, Nike was trying to make their way in the shoe world, and they had a very tight budget that they had to stick to.
Heading into the 1984 NBA Draft, Nike decided that they were going to spread their marketing budget out on a handful of new NBA players, in the hopes that one of the players would become popular, bolstering the Nike brand.
Nike, however, ended up pivoting on that decision, instead choosing to spend their entire budget on just one player - Michael Jordan.
The decision would end up making the company.
-
Michael Jordan didn't even really want to sign with Nike.
Jordan had worn Converse in college, but his heart was with Adidas. Jordan wanted to be a "three stripe" player.
The problem?
Adidas wasn't really looking to penetrate the US shoe market at that point.
Nike was aggressive in trying to obtain a meeting with Michael Jordan, though Jordan was reluctant.
It was Michael Jordan's mother, Deloris, who implored MJ to meet with Nike.
"At least hear what they have to say."
-
Michael Jordan wanted to sign a deal with Adidas, and his hesitation to ink a deal with Nike likely led to a contract that had much better terms for the young talent.
Deloris Jordan helped out immensely as well.
Nike was pushing their chips all-in on Michael Jordan, and offered him the following terms:
$2.5 million/5 year deal
Nike also revealed the prototype for the "Air Jordan 1" to Jordan and his mother. The Air Jordan 1 was the red and black shoe that would ignite an entire industry.
Jordan, however, didn't really like the colors of the shoe.
There was also the issue of the shoe contravening NBA rules, as it didn't contain enough white in the shoe. Wearing the shoe would result in a hefty $8,000 fine per game.
Jordan would actually go to Adidas and say to them - if you can come anywhere close to matching this deal, I'll sign with you.
Adidas declined.
-
Deloris Jordan proposed something to Nike that was unprecedented at the time:
Michael will get 25% of profits from the sale of any "Air Jordans"
In order to get their man, Nike eventually agreed, and this would end up netting Jordan over a billion dollars over the course of his career.
In addition, Nike agreed to cover any fines from the NBA for wearing the Air Jordan 1s.
In fact, Nike would incorporate these fines into a very shrewd marketing campaign that would propel sales of the Air Jordan 1s to over $150 million in their first year of availability.
Jordan, of course, made a small fortune from the sale of these shoes as well.
-
The deal was extremely aggressive for Nike - after all, Michael Jordan hadn't even played a game in the NBA when they signed him!
In order to protect themselves, Nike negotiated some out clauses into their deal with Michael Jordan.
In order to carry the deal past his first year in the league, Michael Jordan had to fulfill ONE of the following:
1. Rookie of the Year.
2. Average over 20 Points per game.
3. Make the All-Star Team.
4. Sell at least $4 million worth of shoes in his first year.
Jordan TORCHED all of these requirements, as he:
1. Won Rookie of the Year.
2. Averaged 28.2 points per game
3. Made the All-Star team.
4. Sold over $150 million worth of shoes.
-
In the end, this deal not only made Nike, but also changed the shoe deal game forever.