Michael Jordan Shut Down Chamillionaire's Request for a Picture
Published on July 3rd, 2023 3:15 pm EST
Written By:
Dave Manuel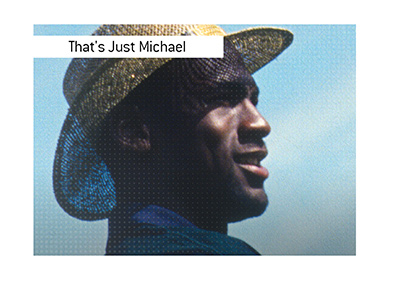 Hakeem Seriki, aka "Chamillionaire", is a rapper that is known to many.
In fact, in the mid 2000s, "Chamillionaire" was making waves in the music industry, as he won a Grammy award for his song "Ridin", and his album, "The Sound of Revenge", went platinum.
None of this was enough for Michael Jordan to know who he was.
-
In 2009, "Chamillionaire" was at a party that was being thrown for Michael Jordan.
There were plenty of basketball players and celebrities in attendance.
"Chamillionaire", who was still basking in the glow of a successful record and Grammy Award, decided to approach Michael Jordan for a picture.
Jordan, who was standing with Spike Lee and several members of the Boston Celtics, didn't take kindly to the approach.
Jordan didn't just say no - he said Hell no, and said that he wouldn't take a picture unless it was with a female.
Chamillionaire was stunned by the response and pressed on, relating a story of how he had spent $7,000 for one of Michael Jordan's jerseys, likely to imply that he wasn't just an ordinary fan.
MJ wasn't impressed and reportedly said:
"You pay $15,000 right now for a jersey from me and I'll take a picture with you."
-
"Chamillionaire" didn't get his picture, and he would end up retreating with his ego a bit damaged.
Years later, "Chamillionaire" has a funny story to tell about his interaction with the greatest player of all time.
For people who know Michael Jordan, their response to the Chamillionaire story is the same:
That's just Michael.