Pittsburgh Steelers 10 Point Favorites To Win on Sunday
Published on January 3rd, 2017 1:20 am EST
Click Here to Bet on Pittsburgh Steelers vs Miami Dolphins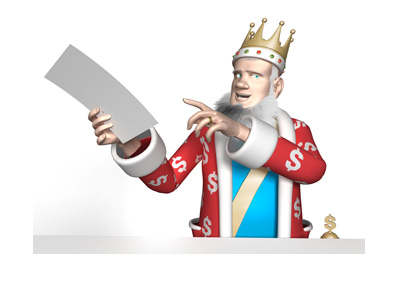 On Sunday morning, the three-headed monster that is Ben Roethlisberger, Le'Veon Bell and Antonio Brown will be playing host to the Miami Dolphins. Throw in a pinch of Ladarius Green and a dash of Eli Rogers and you have an offensive juggernaut that will be very hard for the Miami Dolphins to stop.
The Pittsburgh Steelers had a tremendous run in the 70s thanks, in large part, to their defence, but in 2017 their team is all about offence. The Steelers are hard enough to stop when they are playing on the road, but at home, Big Ben and company are practically unstoppable. With Ryan Tannehill currently on the sidelines due to a knee injury, the Dolphins will be charged with the task of either outscoring the potent Steelers offence or holding the Steelers offence to minimal points. Both outcomes seem unlikely.
Here are the current odds for Sunday's game:
Miami Dolphins, +10
Pittsburgh Steelers, -10
Total
Over 47 points, 1.90
Under 47 points, 1.90
Money Line
Miami Dolphins, 4.50
Pittsburgh Steelers, 1.22
-
The Steelers will likely plan on working Le'Veon Bell early and often. Despite playing in just 12 games so far this season (Bell started the season late due to a suspension), Bell managed over 1,200 yards of rushing and over 600 yards through the air, for an eye-popping yards from scrimmage of nearly 1,900 yards.
While the Dolphins will likely have a fit trying to stop Le'Veon Bell, arguably the best WR in the league, Antonio Brown, will be likely to torch the Dolphins for big plays as well. Brown had a relatively "quiet" year, notching 1,284 receiving yards and finding the end zone 12 times.
The Miami Dolphins gave up nearly 400 yards per game of offense this season, ranking them in the bottom four of the league, which makes it hard to believe that they will be able to stop the Steelers.
-
For their part, the Dolphins will be relying on the arm of Matt Moore and Jay Ajayi to see them through, though there is still a distant possibility that Ryan Tannehill could suit up on Sunday.
Jay Ajayi had a breakthrough year, rushing for over 1,200 yards, though nearly half of those yards came over the course of three games. Ajayi is quite hit and miss, and the Dolphins will need Ajayi to be on this Sunday if they want any chance of winning. Pittsburgh allowed 100 yards per game on the ground this season.
If the game turns into a shootout, Miami just doesn't have the weapons to compete with the Steelers, who are easily one of the game's elite offences when they are on.
-
In short, there is a reason why the Steelers are the biggest home favorites on "Wild Card Weekend", as their offence has proven to be nearly impossible to handle at home.
Pick: Pittsburgh Steelers, -10