Memphis Was One of Five Finalists For a NFL Expansion Team
Published on May 29th, 2023 1:43 pm EST
Written By:
Dave Manuel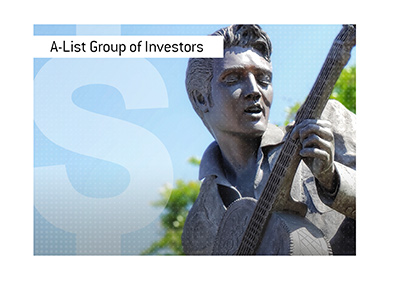 The city of Memphis very nearly landed a NFL expansion team in 1993.
The Memphis Hound Dogs, as they would have been known, were one of five finalists for a NFL expansion franchise.
The other finalists? The Jacksonville Jaguars, Carolina Cougars (now Panthers), Baltimore Bombers (now Ravens) and St. Louis Stallions.
Jacksonville and Carolina would be the two winners of the NFL expansion battle, while Baltimore and St. Louis would end up with franchises at a later time (though St. Louis has since lost their franchise).
-
The Memphis Hound Dogs had an impressive list of investors that were going to back the team, including the estate of the late Elvis Presley.
Other potential investors in the franchise included legendary hedge fund manager Paul Tudor Jones, as well as Fred Smith, founder and chairman of FedEx Corporation.
Memphis had attempted to land an expansion franchise in 1974, though Tampa Bay and Seattle were chosen over them.
Memphis attracted an A-list group of investors to try to sway the NFL, though it ultimately didn't work out, and Memphis still doesn't have the NFL to this day.
-
A number of things were thought to have worked against the Memphis bid in 1993, including:
1. The stadium. The Liberty Bowl stadium was built in 1967 and would have needed $60 million in renovations.
2. The sports market. The biggest strike against the Memphis bid was the fact that the city had no professional sports franchises at the time (this has since changed).
In fact, the biggest pro sports team at the time in the city was likely the Memphis Chicks, a AA farm team of the Kansas City Royals.
The NFL ultimately decided that Jacksonville and Charlotte were better markets.
-
After the NFL turned them down, Memphis received a CFL franchise in the mid 1990s, though the team would last a year before ultimately folding.
-
Memphis would host the Tennessee Oilers for a season, though the team would ultimately settle in Nashville once they worked out their stadium issues.