McGregor Favoured in Rematch, Though Just Barely
Published on February 1st, 2021 4:59 pm EST
Written By:
Dave Manuel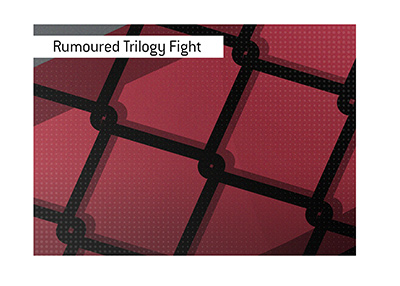 In late January, Dustin Poirier knocked out the heavily favoured Conor McGregor in the second round of the UFC 257 main event.
This came despite the fact that McGregor was heavily favoured to win going into the fight. After all, McGregor thrashed Poirier in their first match-up, so why should the second be any different? Combine that line of thinking with the fact that McGregor thrashed Donald Cerrone in his last fight and you had a recipe for McGregor to be a heavy favourite.
Dustin Poirier entered the fight with the perfect game plan - take away McGregor's punching power with kicks to the leg.
The strategy worked, as McGregor's leg buckled underneath him in the closing moments of the fight.
-
With Khabib Nurmagomedov seemingly retired from the UFC, talk has turned to Dustin Poirier's next opponent.
Charles Oliveira would seemingly be the correct choice, though all of the parties involved will likely end up deciding to give Conor McGregor the immediate rematch.
In the end, there is just too much money involved, and Dustin Poirier would be very unlikely to turn that fight down due to the payday.
In addition, the UFC likely still holds out hope of luring Khabib back to the promotion, and what better way than if McGregor wins the Lightweight title?
-
In the lead-up to UFC 257, Dustin Poirier felt as though Las Vegas oddsmakers were disrespecting him by making him such a heavy underdog against McGregor.
Well, despite winning the second fight, oddsmakers have yet again installed McGregor as the favourite for the rumoured trilogy bout.
Here are the betting odds for McGregor/Poirier 3, courtesy of a major offshore book:
Conor McGregor, -135
Dustin Poirier, +110
-
McGregor has said that he has already begun pestering UFC President Dana White for a rematch. I don't see any reason why Dana would deny his biggest star.
Expect McGregor to revert to his traditional karate stance in the trilogy fight against Poirier, as he favoured a boxing stance in their second fight.
Also, I wouldn't be surprised to see McGregor come in bigger for the third fight, as he was quite lean at UFC 257.