McGregor Would Be Likely Betting Underdog in All Three Fights
Published on January 19th, 2020 12:58 am EST
Written By:
Dave Manuel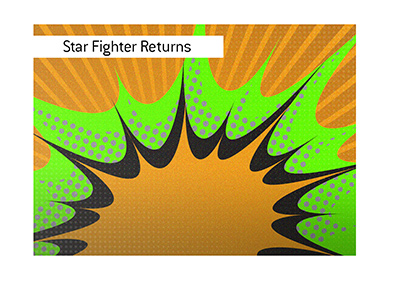 Earlier tonight, Conor McGregor wrecked Donald "Cowboy" Cerrone inside of a minute to reclaim his standing at the top of the mixed martial arts world.
This opens up an entire world of possibilities when it comes to McGregor's next fight. Given the fact that he took absolutely no damage against Cerrone, McGregor could potentially return as early as April.
April 18th is the date that is set for the Ferguson vs Khabib Lightweight title fight. UFC President Dana White has already said that Conor McGregor is the stand-in for that bout in case either Ferguson or Khabib is forced to pull out due to injury.
There is no doubt that the UFC wants to book a Khabib vs McGregor rematch, especially after McGregor's massive victory earlier tonight. Khabib vs McGregor I was the biggest fight in the history of the UFC, and Khabib vs McGregor II would be even bigger.
There is always the possibility of McGregor taking on Jorge Masvidal or even Kamaru Usman for the Welterweight title. A fight against Usman seems like a real long shot at this point. Many people thought that McGregor would call out Jorge Masvidal, but I think that McGregor is hoping for one of Ferguson or Khabib to fall out of the April 18th fight (Ferguson, if McGregor is choosing the circumstances).
-
Let's take a look at the current betting odds for the three likeliest fights at this point involving McGregor:
Conor McGregor, +140
Jorge Masvidal, -160
Conor McGregor, +285
Khabib Nurmagomedov, -370
Conor McGregor, +180
Kamaru Usman, -220
Also, there is a chance that McGregor could fight Justin Gaethje, though that doesn't seem very likely. That fight is currently trading at about a coin flip, with McGregor getting a very slight edge.
-
It should be noted that all of these odds were taken from various sportsbooks BEFORE the McGregor/Cerrone fight earlier tonight, so don't be surprised if all of these lines move in McGregor's direction following his electric performance tonight.
My guess is that the UFC holds off on making any McGregor fights until we get to April 18th. If the Khabib/Ferguson fight actually happens, I would expect the UFC to give McGregor the next title shot. If one of Ferguson or Khabib pulls out, McGregor will almost certainly get the call.
I expect that Jorge Masvidal will get the title shot against Kamaru Usman in the meantime. While McGregor/Masvidal certainly sells a bunch of PPVs, Khabib/McGregor 2 would be even bigger, and that is the fight that McGregor and the UFC truly want.