Jim McIngvale Faces Massive Liability If He Is Unable To Hedge Promotion
Published on September 27th, 2019 1:55 pm EST
Written By:
Dave Manuel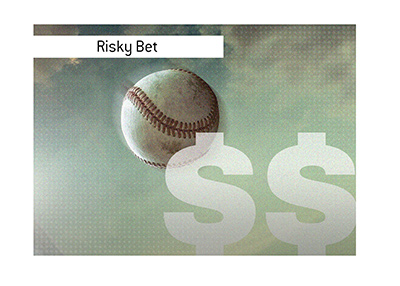 Jim "Mattress Mack" McIngvale is a gambler.
McIngvale, who runs Gallery Furniture in Houston, Texas, offered his customers a deal - if you buy a mattress costing $3,000 or more and the Houston Astros win the World Series, I'll refund your purchase in full.
The problem? The Houston Astros are arguably the best team in baseball and have the best odds to win the World Series heading into the post-season.
To make things worse for McIngvale, the Astros made significant improvements to their team at the trading deadline, namely with the addition of Zack Greinke to their line-up.
McIngvale has done this before. In 2015, "Mattress Mack" offered to refund all mattress purchases over a 10-day promotional period if the Seattle Seahawks beat the Denver Broncos in the Super Bowl. The Seahawks dominated the Broncos, and McIngvale was forced to refund an estimated $9 million in purchases.
Sure, "Mattress Mack" generated a tremendous amount of publicity with the promotion, though it ended up being very costly for him in the end.
-
With the Astros looking to be serious competitors for this year's World Series, "Mattress Mack" is looking to hedge by placing massive wagers on the Houston Astros to win.
In fact, McIngvale has said that he wanted to bet up to $10 million on the Astros to win at +220, which shows you just how much he could lose if the Astros win the World Series and McIngvale isn't able to hedge his bets.
The problem? That is an insane amount of action, and sports books aren't very willing to accommodate "Mattress Mack".
McIngvale has enlisted some help to try and get these hedges down, though it is quite difficult to successfully place wagers of that kind. McIngvale has been able to hedge some of his risk, though he is not even close to being fully hedged.
-
The good news for "Mattress Mack" is that there are three teams that we can likely put into the exceptional category in this year's MLB post-season - the Astros, the Los Angeles Dodgers and the New York Yankees.
The Astros will likely need to get past both the Yankees and Dodgers to win the World Series, which is no easy feat.
If Houston does end up winning another title, there will be at least one unhappy Houston resident - Jim "Mattress Mack" McIngvale.
Source: ESPN.com -
'Mattress Mack': The Man Who Wants To Bet $10 Million on the Astros