Bet Part of Hedge To Protect "Mattress Mack" Against Massive Losses Due To Mattress Promotion
Published on October 1st, 2019 11:46 pm EST
Written By:
Dave Manuel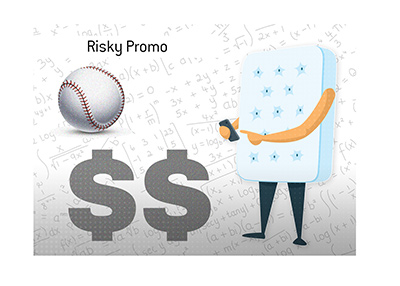 im McIngvale, aka "Mattress Mack", was finally able to find a sportsbook that was willing to take his action.
In case you hadn't heard, "Mattress Mack" held a promotion at his mattress store in Houston, Texas. During a limited time, if you purchased a mattress for over $3,000 and the Houston Astros ended up winning this year's World Series, you would be refunded in full for your purchase.
This isn't the first time that "Mattress Mack" has held such a promotion, but this time, the losses could be potentially catastrophic. According to reports, "Mattress Mack" could stand to lose $15 million if the Astros win the World Series.
So, for that reason, McInvgale was looking to hedge. In order to hedge, he needed to find a sports book willing to take a massive bet on the World Series.
The sports book that stepped up? DraftKings at the Scarlet Pearl Sportsbook in Biloxi, Mississippi.
McIngvale wired in his money and successfully placed a $3.5 million wager on the Houston Astros to win the World Series.
The ticket pays out at +220, which means that McIngvale will book a $7.7 million profit on his ticket if the Astros win the World Series.
If the Astros don't win, McIngvale will be out $3.5 million for the ticket, though he won't have to refund $15 million in mattress purchases. I would assume that McIngvale will be making at least $3.5 million in profit from the sale of all of those mattresses.
-
Many sportsbooks were hesitant to book that type of action, though DraftKings stepped up and took the wager.
Apparently McIngvale is not yet fully hedged and wants to get some more bets down on the Astros.
Source: Action Network -
'Mattress Mack' Officially Bets $3.5 Million on Astros To Win World Series