Magic Johnson Signed 25 Year, $25 Million Contract in 1981
Published on August 30th, 2023 5:13 pm EST
Written By:
Dave Manuel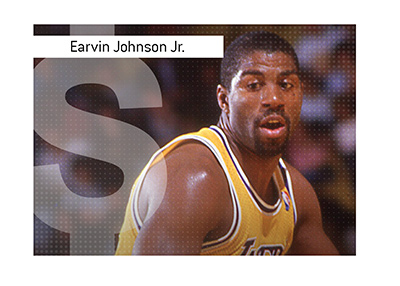 In 1981, Jerry Buss and the Los Angeles Lakers locked down their young superstar point guard, Magic Johnson, to an incredible deal.
The deal, which was set to begin after Johnson's 5 year, $2.3 million contract expired after the 1983 season, was a 25-year, $25 million contract.
The contract was completely guaranteed and was set to take Magic Johnson right under the age of 40, where he presumably would have retired.
-
The "lifetime contract" with Magic Johnson was signed before the league started to take off.
It was signed before the days of Michael Jordan.
It was signed before the days of the lucrative TV deal.
It was signed before franchise values went stratospheric.
The Los Angeles Lakers got the deal of the century.
At the time, only two other players - Kareem Adbul-Jabbar and Moses Malone - made over $1 million per year.
Who was to know that salaries would soon skyrocket in the NBA, and that Magic Johnson's contract would soon be an absolute steal for the Lakers?
The deal, which was meant to be a publicity stunt, soon became a very shrewd piece of business.
-
After his retirement due to a HIV diagnosis and subsequent return, the Lakers amended the "lifetime contract" and offered Magic a 1-year, $14.6 million contract for the 1994-95 season.
Magic would subsequently re-retire before getting to the 1994-95 season, though reportedly the Lakers still ended up paying Magic Johnson out.
-
Magic would end up hitting it big in the end, however, as he bought 4.5% of the Lakers for $10 million after stepping down as their head coach.
This deal ended up netting Magic a reported $50 million in profit after he sold it in 2010.
Magic would redirect this money into other shrewd investments, and now reportedly has a net worth north of $600 million.