Mac Jones Gains on Chase After Performance Against Browns
Published on November 18th, 2021 1:50 pm EST
Written By:
Dave Manuel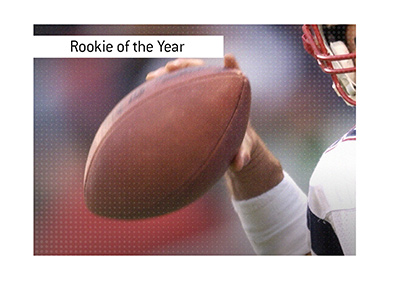 A few weeks ago, Ja'Marr Chase was the runaway favourite to win the Offensive Rookie of the Year award.
A 4-game winning streak for the Patriots has changed all of that, and Mac Jones and Ja'Marr Chase are now virtual coin flips to win the award.
The Patriots have been dominant the last few weeks, destroying the Carolina Panthers and Cleveland Browns by a combined score of 79-13.
Mac Jones has been impressive during this run, and last week he had his best game of the season.
Many have been impressed by Jones' poise, and some are even going so far as to call him "Tom Brady, Jr."
Ja'Marr Chase has had a few quiet weeks after getting out to a scorching start, which has caused the ROY odds to tighten significantly.
As of this moment, Chase is still a slight favourite to win - here are the current betting odds, courtesy of a major European book:
Ja'Marr Chase, 1.83
Mac Jones, 2.25
Najee Harris, 10.00
-
Chase's stats have been eye-popping so far this year, as he currently has 835 yards of receiving and 7 touchdowns.
Jones, however, has over 2,300 yards of passing so far, and has thrown only 1 interception in his past four weeks.
-
Quarterback definitely tends to get the edge when it comes to the Rookie of the Year award, and Chase backers need to remember that as we move further into the second half of the season.
Chase and Jones both have similar Strength of Schedules for the remainder of the season, so there is no real advantage there.
Najee Harris needs to be watched as well, though as a running back, he will certainly be fighting an uphill battle to win the award.
At this point, Jones has the momentum though Chase is still the favourite to win.