Can Lebron James Lead The Lakers to Playoffs?
Published on October 18th, 2018 6:40 pm EST
Written By:
Dave Manuel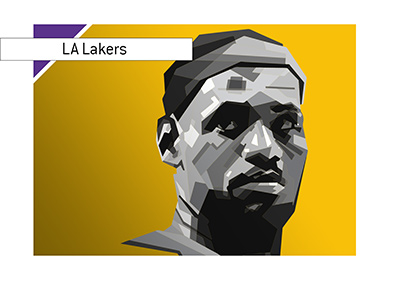 This past offseason, Lebron James surprised practically nobody when he announced that he was signing with the Los Angeles Lakers.
James' second departure from Los Angeles was much different than his first. This time around, there was little acrimony from the fans in Cleveland, as James delivered on his promise to win Cleveland a championship.
Lebron is entering the last stages of his playing career, and it certainly wasn't a surprise that he chose to play with the Lakers. After all, Lebron is looking to make waves in Hollywood, and one of his sons will be attending a top private school in the state. All of the pieces seemed to be lining up for Lebron and his family to move to California, and that's exactly what happened.
With his signing by the Lakers, Lebron joins a talented young squad that includes names such as Ball, Kuzma and Ingram. The Lakers likely aren't done as well, as there is a major free agent class coming next season that could potentially bring a name like Durant or Davis to Los Angeles to play alongside Lebron.
In short - things are looking up in Los Angeles.
-
The Los Angeles Lakers won a total of 35 games in 2017-18.
When Lebron rejoined the Cavaliers for the 2014-15 season, the team added 20 wins (33 to 53) to their total.
There is no doubt that James will completely change the Lakers the second that he steps on the court.
According to Las Vegas sports books, the Lakers are expected to win a total of 48 games this season, which would represent an increase of 13 over last season. This 48 win season would likely propel the Lakers into the playoffs.
Some sports books have the best case scenario for Los Angeles at around 53 wins, while some think that the team is going to be in for some rough water in the talent-laden West.
-
Lebron demands perfection and it will be interesting to see how the younger players on the team react.