Los Angeles Lakers Attracting Large Amount of Bets Before Start of Season
Published on October 22nd, 2019 3:22 pm EST
Written By:
Dave Manuel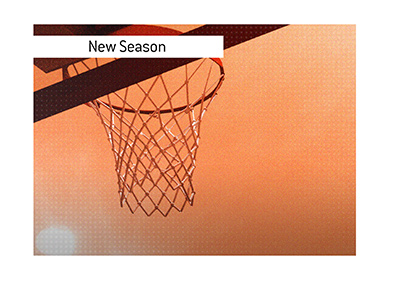 To nobody's surprise, the Los Angeles Lakers have been the clear favourite amongst sports bettors when it comes to NBA title bets.
Lebron is always a popular bet when it comes to winning a title - after all, he has basically lived in the NBA Finals over the past decade or so. Add in a newly acquired Anthony Davis and the popularity of the Lakers' brand to the mix and you have a stampede of sports bettors wanting to put down money on the Lakers to win the title, despite the fact that they aren't the favourites to win (the Clippers, with Kawhi Leonard, are).
The tidal wave of wagers on the Lakers has resulted in many major sports books incurring significant liabilities if the Lakers do end up winning the title.
According to these ESPN.com article, William Hill has taken in nearly 30% of its NBA title wagers on the Los Angeles Lakers.
At other Las Vegas sportsbooks, the story is the same - Caesars Sportsbook reports that they have taken in 2.5x as much money on the Lakers as any other team, and MGM sportsbook reports that nearly 20% of their NBA title future wagers have come in on the Lakers to win.
As you can see, the sportsbooks will be very happy if the Lakers don't win the title, and out millions of dollars if they do end up winning.
-
Here are the five most popular NBA title wagers with Caesars Sportsbook:
Los Angeles Lakers
Los Angeles Clippers
Golden State Warriors
Houston Rockets
Milwaukee Bucks
-
Last year, the Toronto Raptors spoiled the plans of the teams in the West to win their first NBA title.
With Kawhi Leonard moving to the West, the power remains squarely in California, though teams like the 76ers and Bucks will be even better this year.
With Kevin Durant leaving and Klay Thompson out for the year, the Golden State Warriors are likely not going to win the title, which opens up the league considerably.
Heading into this season, the league seems to have more parity than ever, which is great news for Las Vegas area sportsbooks.