Lakers Now +350 To Win the NBA Title
Published on July 2nd, 2018 6:15 pm EST
Written By:
Dave Manuel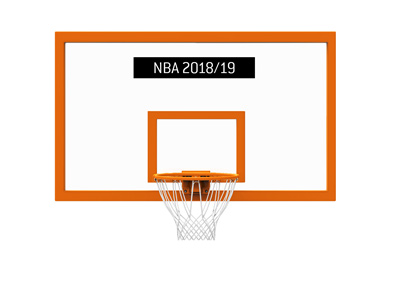 Late last night, Lebron James took his talents to Los Angeles after signing a 4-year deal with the Lakers.
The writing was certainly on the wall for this signing. After all, Lebron's son, Bronny, was rumored to be attending a Los Angeles area school, Lebron owns a number of homes in the area and has multiple business interests that are centered in LA. In addition, Lebron has been wanting to get more involved in movies, which makes the move to the Lakers make all the more sense.
Lebron's signing caused a seismic shift in the NBA. All of a sudden, teams like the Celtics and Raptors have legitimate shots to reach the NBA finals, while suddenly the West is more than a two-team race.
As the team is constructed at the moment, the Lakers don't have the firepower to match the Warriors and Rockets, despite the addition of Lebron James. The Lakers, however, are not done and are likely looking to sign Boogie Cousins to a deal while also trading for Kawhi Leonard. Leonard has said that he wants to be traded to the Lakers - if he isn't traded this offseason, he will be able to sign with the Lakers as a free agent in 2019.
In short - the Lakers could easily have a super-team in relatively short order that includes James, Cousins and Leonard, as well as a number of young talents. That is certainly a team that could compete with the likes of the Warriors and Rockets.
-
According to a leading offshore sportsbook, the Lakers currently have the second best odds to win the NBA championship in 2018-19. Let's take a look at the current betting odds of the top five teams:
Golden State Warriors, +105
Los Angeles Lakers, +350
Boston Celtics, +400
Houston Rockets, +650
Philadelphia 76ers, +1200
The path out of the West gets a great deal harder with Lebron joining the Lakers. For a team like the Warriors to reach the NBA finals, they will likely have to beat both the Lakers and the Rockets, which is going to be a tough task.
The East, on the other hand, should now be the domain of the Celtics and 76ers (and possibly the Raptors, though they might be looking to rebuild). The Celtics will have both Irving and Hayward returning to the line-up to go along with their core of young players.
The 2018-19 NBA season is going to be extremely interesting - can it just start already?