Edmonton Oilers Didn't Lose in 15 Straight Games to Start 1984-85 Season
Published on October 15th, 2023 4:09 pm EST
Written By:
Dave Manuel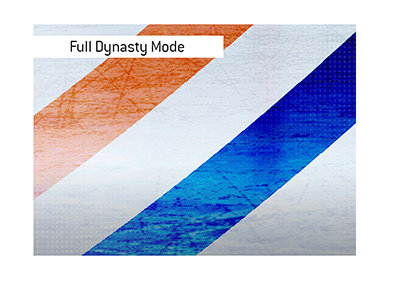 The 1984-85 Edmonton Oilers were certainly something special.
In fact, in 2017, this squad was voted as the best team in the history of the NHL.
The team was in full dynasty mode, having just won the Stanley Cup in 1983-84.
The Oilers started their 1984-85 in a sprint, as they went 15 games without a loss to start the season, which remains the record to this day.
-
The Oilers had a slight hiccup to start the season, playing a sloppy 2-2 tie with the Los Angeles Kings on the road.
The Oilers then returned home for a three-game stand, where they destroyed the Blues, Nordiques and Bruins by a combined score of 21-5. The Oilers offense was humming once again.
The Oilers went out on the road again for a two-game trek, where they defeated the North Stars and Jets by scores of 7-5 and 7-4, respectively.
The Oilers then had a five-game home stand, where they won four games and tied one.
The team had the Montreal Canadiens record of 14 undefeated games to start the season on their radar, but they'd have to do it in the midst of a tough 5-game roadtrip.
-
On November 8th, 1984, the Oilers were playing in New Jersey with a chance to tie the Canadiens' record.
The Oilers would win a close contest, winning by a score of 3-2.
The very next night, the Oilers would play in Washington against the Capitals, with a chance to break the record for most undefeated games in a row to start a season.
-
The Oilers would squeeze every last bit of energy out to break the record, as they defeated the Capitals 8-5 to take sole possession of the record.
The Oilers would be temporarily out of juice, as they would lose their next three games in a row.
-
The Oilers would finish their 1984-85 campaign with a record of 49-20-11 and go on to win the Stanley Cup.