Anderson Silva Still Holds The Record, Though Amanda Nunes is Closing In
Published on December 8th, 2021 9:55 pm EST
Written By:
Dave Manuel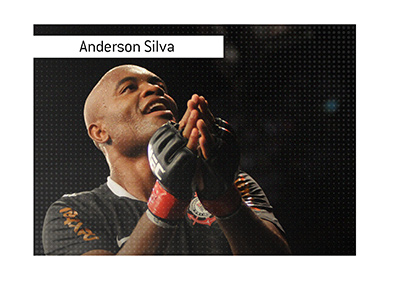 The longest title reign in UFC history belongs to Anderson "The Spider" Silva, who held the Middleweight title for a staggering 2,457 days before eventually dropping the belt to Chris Weidman.
During his time as Middleweight champion, Silva established himself as arguably the greatest UFC fighter of all time.
During his prime years, Silva would be content to just toy with his opponents, which absolutely drove UFC President Dana White crazy.
In the end, Silva's showboating would cost him the title against Weidman, and he would never be the same after that fight.
-
Amanda Nunes is currently nearing the 2,000 day mark as the champion of the Women's Bantamweight division, as she won the title from Miesha Tate on July 9th, 2016.
Some would say that Nunes hasn't actively defended her Bantamweight title, as she frequently jumps up to Featherweight, where she is also the champion.
Having said that, Anderson Silva also jumped up frequently to fight at Light Heavyweight, so that isn't a fair statement.
The reality is that there haven't been many meaningful challengers for Nunes at Bantamweight.
Many people want to see Nunes go against Shevchenko again, as most people feel that Shevchenko won the first fight.
-
Here are the five longest title reigns in the history of the UFC:
1. Anderson Silva, 2,457 days
2. Demetrious Johnson, 2,190 days
3. Georges St. Pierre, 2,064 days
4. Jose Aldo, 1,848 days
5. Jon Jones, 1,501 days
Jon Jones and GSP are unique in that they both surrendered their titles and never actually lost to end their reigns.