Two Super Bowls Have Clocked In At Over Four Hours
Published on February 12th, 2022 2:45 pm EST
Written By:
Dave Manuel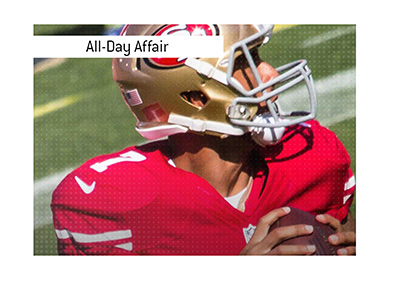 The Super Bowl is a long, all-day affair.
There is hours of pre-game hype, many commercials, a half-time show and, of course, the actual game.
By the end of the Super Bowl, many fans are left feeling drained, as it can seem as though the game lasts forever.
-
In actuality, only TWO Super Bowl games have ever lasted more than four hours, and one of those games should have an asterisk next to it.
From start to finish, the longest ever Super Bowl game was Super Bowl XLVII, which ended up lasting 4 hours and 14 minutes from the opening kickoff to the conclusion of the game.
That game, however, featured a 34-minute pause due to a power outage at the Superdome.
In addition, the game was a close one (the Ravens would beat the San Francisco 49ers by a score of 34-31), which helped to slow down the action at the end of the game.
-
One other Super Bowl contest - Super Bowl XXXVIII between the New England Patriots and Carolina Panthers - lasted more than four hours.
The game, which was won by the New England Patriots thanks to a last-minute Adam Vinatieri field goal, ended up lasting 4 hours and 5 minutes.
There was no real reason for the game to take more than four hours - it was just a closely contested game that didn't feature much in the way of running clock.
-
Super Bowl LI, which featured the infamous 28-3 comeback by the Patriots against the Falcons, is the only Super Bowl to have ever gone into overtime.
This game ended up lasting three hours and 47 minutes from start to finish.