New York Jets, Oakland Raiders Current Favourites To Land Superstar
Published on November 20th, 2018 12:23 pm EST
Written By:
Dave Manuel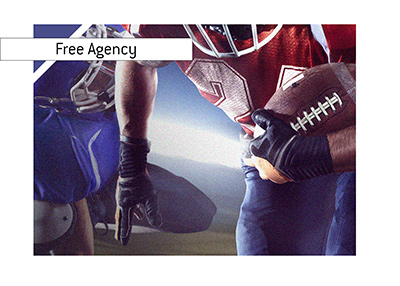 The Le'Veon Bell saga in Pittsburgh is now over, as Bell elected not to sign his franchise tender and report to the team.
Unless there is a shocking change of heart from both sides, Le'Veon Bell will be an unrestricted free agent when NFL free agency starts next year. Bell is undoubtedly one of the best running backs in the game, so he should command a pretty penny in free agency, especially from a team desperate to make a splash. There are worries about Bell missing a full year of play, though players miss full years with injuries all the time, so teams likely won't hesitate to fire on Bell in free agency.
Bell is reportedly looking for a deal that will make him the highest paid RB in the game. According to reports, Bell is looking for $16-$17 million per year with $45 million in guaranteed money. Somebody will almost certainly give it to him in free agency.
With that being said, there are a number of teams where Bell is an obviously fit.
Let's start with the New York Jets, who essentially have no stars on the offensive side of the ball. Pairing Bell with Sam Darnold would take a tremendous amount of pressure off of the young QB, which is why Bell to the Jets makes so much sense.
You also have the rebuilding Oakland Raiders, who will certainly have the money to give Bell what he wants. The Raiders are also moving to Las Vegas in a couple of years and would surely like a superstar RB to help sell tickets.
The Philadelphia Eagles (no clear star in the backfield), Tampa Bay Buccaneers (Barber is showing signs but the Bucs would definitely like a superstar in the backfield as well) and Baltimore Ravens will all be in the market for Bell as well.
Let's take a look at the current odds to sign Bell, courtesy of a major offshore sports book:
New York Jets, +285
Oakland Raiders, +450
Philadelphia Eagles, +650
Tampa Bay Buccaneers, +650
Baltimore Ravens, +900
Indianapolis Colts, +900
San Francisco 49ers, +900
Houston Texans, +1200
Pittsburgh Steelers, +1600
Miami Dolphins, +1600
-
I think that Jon Gruden is likely salivating over the different ways in which he could use Le'Veon Bell in his offence, which is why I think that the team will give Bell a lucrative contract to play there. In addition, Raiders' ownership will likely want to make a big splash ahead of the move to Las Vegas and after a terrible season. I expect the Raiders to break the bank to get Bell, and I expect that's where Bell will end up signing.