Where Will Le'Veon Bell Sign?
Published on October 14th, 2020 3:22 pm EST
Written By:
Dave Manuel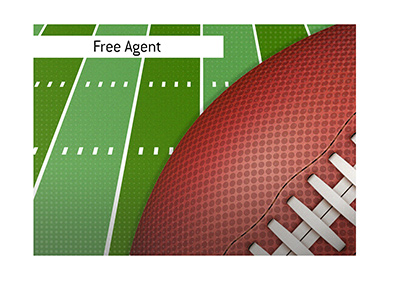 At 4 pm EST on October 14th, former Pittsburgh Steelers and New York Jets running back Le'Veon Bell will officially clear waivers.
Assuming that nobody picks him up, Bell will officially become a free agent, and will be able to sign wherever he wants.
With all of the guaranteed money that the Jets are paying, any team will be able to pick up Bell for next to nothing, which makes him an attractive option for many of the teams in the NFL.
There are some obvious choices as to where Bell may land.
One of the leading options would seem to be the Kansas City Chiefs, who could make use of Bell's skill. Sure, they already have CEH, but there is no doubt that they would put Bell to good use as well. Besides, the original plan was for CEH to watch and learn this year, and he was only really thrust into action when Damien Williams elected to opt out of this year due to COVID concerns.
The Chicago Bears make a great deal of sense as well, as they are a 4-1 team that has had some pretty uneven play at running back. There is no doubt that the Bears would be a better team with Bell on it.
Another possibility? Bell returning to the Pittsburgh Steelers. Sure, this seems unlikely, though he is already familiar with their system and would undoubtedly make the team better. Never say never.
-
Other obviously possibilities would include the likes of the Los Angeles Rams, Cleveland Browns and Tampa Bay Buccaneers.
-
A major offshore sportsbook has set odds on Le'Veon Bell's next team - here are the odds as of this moment:
Chicago Bears, 3/1
Kansas City Chiefs, 5/1
Tampa Bay Buccaneers, 15/2
Cleveland Browns, 8/1
Pittsburgh Steelers, 9/1
All of these teams would make good use of Bell, though the backfield would be pretty crowded if he signs in Tampa Bay.
Kansas City seems like the best fit for Bell, especially if he wants to win a title, as the Chiefs are the favourites to win it all again this year.
We'll probably know Bell's landing spot later in the day.