Chargers Messed up Immensely When They Drafted Burns In First Round
Published on April 25th, 2023 3:26 pm EST
Written By:
Dave Manuel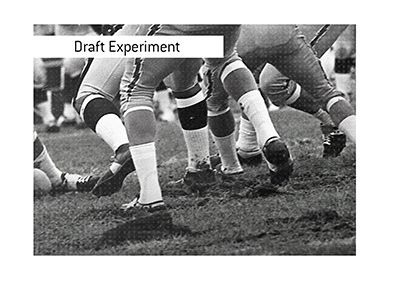 Imagine, in this day and age, a NFL team walking up to the podium and drafting a 29 year-old running back in the FIRST round of the draft.
If you are a 27-28 year-old running back in this day and age, you are considered old.
Now, imagine a team drafting a 29 year-old in the FIRST round.
This is what happened in the 1971 NFL Draft, when the San Diego Chargers took Leon Burns with the #13 overall pick.
-
Admittedly, Leon Burns posted some very strong numbers in college, though he did it with a very small school (Long Beach State).
Burns was a first-team All-American in 1970, and the Chargers thought that maybe Burns would be a diamond in the rough.
Why was Burns so old coming out of college?
Well, he had been involved in a robbery of a pawn shop at the age of 19, and was sentenced to four years in jail.
-
In his final season at Long Beach State, Burns rushed for over 1,000 yards and scored 20 touchdowns, despite having some ankle issues at the beginning of the year.
Despite his age and his ankle issues and his previous jail time, the Chargers thought that they would take a shot on Burns in the first round.
-
The Leon Burns experiment did not work out for the Chargers, as he would play just one season for the team, rushing for 223 yards and 1 touchdown.
Burns would be traded to the St. Louis Cardinals the day before the 1972 Draft, where he would play for one season, rushing for 69 yards and 2 touchdowns.
This would be his last season in the NFL.
-
A 29 year-old running back being drafted in the first round?
This is one of those things that will likely NEVER happen again.