Lt. Gov. Dan Patrick Throws Cold Water on Sports Betting Momentum in Texas
Published on February 14th, 2021 10:18 am EST
Written By:
Dave Manuel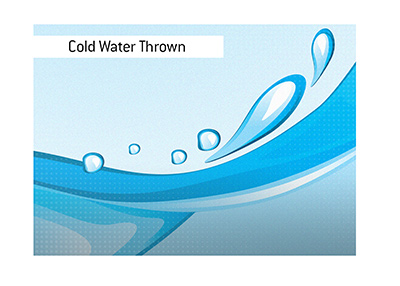 Lt. Gov. Dan Patrick had a message for everybody who was optimistic about a sports betting bill finding quick passage in the "Lone Star State".
Not so fast.
Many people felt as though the state of Texas would jump on the sports betting bandwagon, especially with a number of the state's biggest sports franchises (including the Dallas Cowboys), supporting the passage of a sports betting bill.
After all, states need the money, and people in the United States love betting on sports.
Lt. Gov. Dan Patrick politely reminded people that a sports betting bill in Texas:
1. Doesn't have the votes to pass
2. Doesn't have a sponsor
3. Hasn't even been filed in the Texas Senate
Patrick also stated that the expected revenue from a sports betting bill would barely cause a dent in the state's budget.
The GOP holds a majority in the Texas Senate, and the party has been hesitant to support legal sports betting, especially in the state of Texas.
On top of that, one of the members of the coalition to support legalized sports betting in Texas, the Dallas Mavericks, had a very bad week.
The team's owner, Mark Cuban, drew a flood of controversy after saying that the team would stop playing the national anthem before their home games.
The move drew condemnation from all angles and Cuban quickly backed down.
The news didn't help the passage of the sports betting bill in Texas, however, as the state is likely not wanting to do any favors for Cuban or his pocketbook anytime soon.
-
While there was certainly some optimism over the future of legal sports betting in Texas, the past week seems to have thrown a good deal of cold water on the prospect of a bill being signed into law anytime soon.