Here are Five LeBron Records That Will Likely Never Be Broken
Published on July 27th, 2023 3:11 pm EST
Written By:
Dave Manuel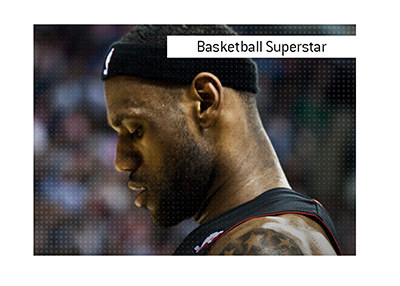 The LeBron James story is one of excellence at an ultra-high level, as well as one of longevity.
LeBron James was one of the best players in the league as soon as he stepped on the floor as a rookie, and he has maintained this high level of play throughout his career.
In addition, James has managed to remain healthy throughout the majority of his career, despite putting some insane miles on his body.
As a result of his skills and longevity, LeBron has broken some records that may never be broken.
Here are the five records that LeBron owns that will be the hardest to beat:
1.
Consecutive Double-digit Scoring Streak.
This one is insane.
LeBron currently possesses a double-digit scoring streak that has extended for more than 1,150 games.
This is longer than the careers of most players.
This means that LeBron has scored 10 or more points in a game every game for 14 SEASONS STRAIGHT.
Absolutely insane.
2.
Youngest Player to Reach 10k, 20k and 30k Points.
LeBron entered the NBA straight out of high school and excelled immediately.
In order to beat LeBron's marks, a player would also have to enter the NBA at a very young age and ECLIPSE LeBron's production.
LeBron is one of the top NBA players of all time - good luck with that.
3.
All-Time NBA Scoring Leader.
Kareem Abdul-Jabbar's scoring record held up for decades, only to eventually be broken by LeBron James.
LeBron likely has 2-3 years left in the league, and he has shown no signs of slowing down.
In order to break this record, a player will have to put in 20+ years in the league while playing at an exceptionally high level for all 20 of those years, without sustaining any serious injuries.
4.
Total Playoff Games.
As of this moment, LeBron James has played in 282 playoff games, and counting.
LeBron has made countless deep runs into the playoffs, with a number of different teams.
With parity as it is in the NBA, this record will almost certainly never be broken. LeBron doesn't miss the playoffs too often.
5.
Finals MVP with Three Different Teams.
It's hard enough to win the NBA Finals MVP three times - in fact, only a small handful of legends have done it.
To win a NBA Finals MVP with THREE different teams? That will almost certainly never be done again.