Lebron James and Company Were -520 Favourites To Make the Playoffs
Published on March 23rd, 2019 9:29 am EST
Written By:
Dave Manuel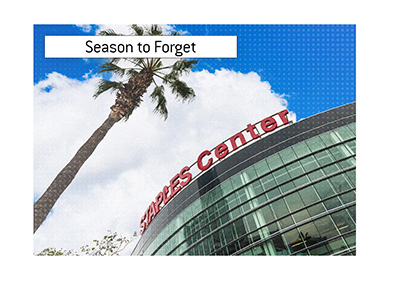 For the first time since the 2004-05 season (his second season in the league), Lebron James has missed the playoffs.
In addition, James' eye-popping streak of eight straight Finals appearances (which may never be broken again) has been snapped as well.
Oddsmakers had high hopes for the Lakers this season - there was a thought that James would successfully lead a nucleus of young and talented players to the promised land. In the end, the team ended up falling apart for a number of different reasons - namely, injuries and a failed deal for Anthony Davis that destroyed the morale of the team.
-
Lebron James and the Lakers were clear favourites to make the playoffs this year, despite the fact that they were playing in the tough Western Conference.
Prior to the regular season getting underway, the Lakers were -520 to make the playoffs. This means that for every $520 you wagered, you would receive $100 in profit back.
If you made this wager, you were likely feeling confident early in the season, as the Lakers were clicking and looked to be on their way to making the playoffs.
Things fell apart, however, as the Lakers have been comically bad over the second half of the season. Things went off the rails when Lebron was sidelined for a couple of weeks due to injury. A tough season went completely off the rails after the team unsuccessfully tried to trade for Anthony Davis. That rumoured deal involved practically all of the Lakers' best young players, so it was tough for everyone to return to normal after the trade fell apart.
-
Let's look at the odds for Lebron to make the playoffs prior to the last five seasons getting underway:
2014-15, -2500
2015-16, -23000
2016-17, -25000
2017-18, -3800
2018-19, -520
-
Two things are for sure.
Number one, Lebron's legacy took a pretty big hit this season.
Number two, there are some big, big changes coming to the Lakers next season.