Don't Expect the Lakers To Compete for a Title This Year
Published on July 23rd, 2018 11:34 pm EST
Written By:
Dave Manuel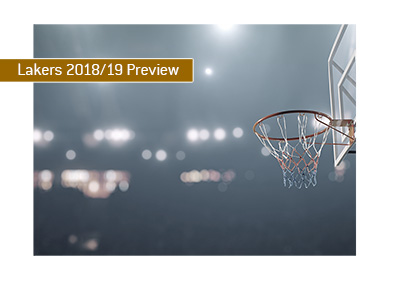 When Lebron James signed with the Los Angeles Lakers this offseason, most expected that the Lakers would bring together a superteam to challenge the Golden State Warriors.
Bookmakers figured that this would happen as well, as the odds of the Lakers winning the title in the 2017-18 season plummeted. Many gamblers figured that the Lakers were a great bet and placed their wagers accordingly.
The problem? The Lakers, as well as some of the key pieces that were purportedly going to come to Los Angeles to play with Lebron, thought otherwise.
Magic Johnson of the Lakers said that they have a multi-year plan in mind to contend for a title. Lebron James, for his part, seemed content to build up a team as well, rather than calling in some of the league's top talent to play with him.
Paul George, who has heavily rumoured to be coming to Los Angeles via free agency, elected to say with the Oklahoma City Thunder.
Kawhi Leonard, who had requested a trade to the Lakers, was eventually dealt to the Raptors instead. The Lakers simply weren't offering enough to entice the Spurs to make a trade, likely because they felt as though Leonard would sign in Los Angeles during next year's free agency period. Why give up a bunch of great young pieces when you can sign the player for free next year?
So, instead of a Lakers' team featuring the likes of Lebron, Kawhi and Paul George, Lakers fans will be left with Lebron and a bunch of great young talent, with an eye towards the 2019 free agency period.
-
Lebron James has gone to the finals for eight straight years, though don't expect more of the same in the 2018-19 season.
In order to reach the finals, the Lakers would likely have to beat BOTH the Rockets and the Warriors, which seems like a nearly impossible task.
The Lakers will likely make the bottom end of the playoffs, assuming that Lebron doesn't get hurt this season. I wouldn't expect more than that, however, until the Lakers add another all-star to the team.
It can be tempting to beat on Lebron, though don't forget that he has had a fairly easy run through the East during his team with the Cavaliers. The thought of the Lakers, in their current form, beating the likes of the Thunder, Rockets and Warriors to reach the finals, however, is far-fetched to put it bluntly.