1996 Draft Had Zero Quarterbacks Being Drafted in First Round
Published on April 27th, 2022 11:58 pm EST
Written By:
Dave Manuel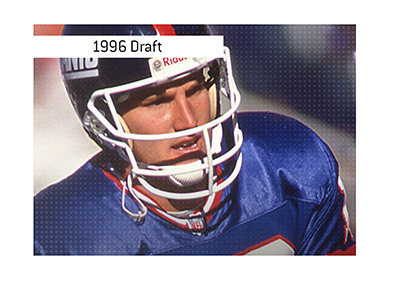 The importance of the quarterback position has grown tremendously over the past couple of decades in the NFL.
In the "good old days" of the NFL, the quarterback position just wasn't that important, as teams were content to pound the ball and win with defense.
In recent decades, however, the importance of the QB position has swelled, and it is nearly impossible to win in this day and age without a competent quarterback.
For that reason, there are usually 3-5 quarterbacks being taken in the first round of every draft. If teams can draft a good quarterback that is a competent NFL starter, they will enjoy a massive advantage for a few years, as they will have their QB on a rookie contract and will be able to spend money on other positions.
-
The last time that a NFL draft featured zero quarterbacks being drafted in the first round was 1996.
The
1996 NFL Draft
was arguably the worst draft ever for quarterbacks, as Tony Banks was the top QB taken that year.
Banks, who was drafted by the St. Louis Rams, was the 42nd selection of the draft.
The other quarterbacks that were taken that year were Bobby Hoying, Jeff Lewis, Danny Kanell, Spence Fischer, Mike Cawley, Jon Stark and Kyle Wachholtz. Not exactly a loaded quarterback class!
-
Will we ever see another first round without any quarterbacks being taken, given the level of importance the position now holds?
It's hard to imagine.