David Robinson Was Last Player To Achieve Milestone
Published on February 18th, 2021 1:14 pm EST
Written By:
Dave Manuel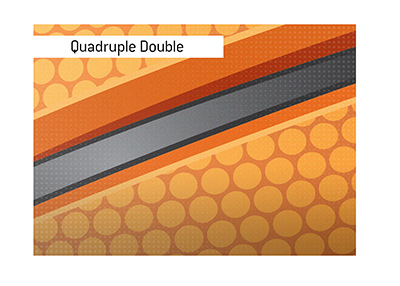 At the start of the 1973-74 NBA season, the league announced that they would start tracking blocked shots and steals.
So, the quadruple double has only been possible (statistically speaking, anyways) since that season. Many believe that players such as Wilt Chamberlain, Bill Russell and Jerry West could have attained the rare "quadruple double" as well.
Since 1974, the quadruple double has only been achieved a total of four times.
Points, rebounds and assists are much easier to come by than blocked shots or steals.
After all, the current shot blocking leader in the NBA averages 3.5 blocks per game, while the steal leader is averaging 1.9 steals per game.
-
Here are the four players that have achieved the quadruple double:
Nate Thurmond, October 18th, 1974
Alvin Robertson, February 18th, 1986
Hakeem Olajuwon, March 29th, 1990
David Robinson, February 17th, 1994
Three of the four players were able to finish with double digit blocks, while Alvin Robertson was the sole player to complete their quadruple double with steals and not blocks.
-
The NBA game is different than it was 10, 20, 30 or 50 years ago.
There is much less inside play by big men now, with many "big men" preferring to fire three pointers.
In addition, the game is faster, which increases the chance for steals but significantly decreases the opportunities for blocked shots.
The days of the big men squaring off against each other in the low post have largely come to an end, which makes it much more difficult for the quadruple double to be pulled off.
Will we ever see this mark broken again? Perhaps, but the game will likely need to shift once again back to an emphasis on bigger players.