Jacksonville Dolphins Shut Down Their Football Program in 2019
Published on September 9th, 2023 2:24 pm EST
Written By:
Dave Manuel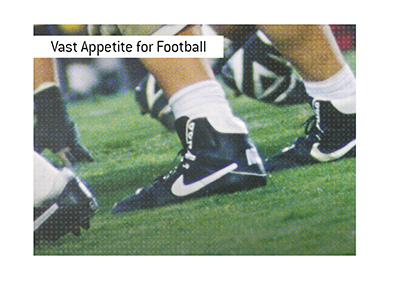 What was the last D1 school to shutter their football program?
In this day and age, there aren't too many Division I schools that shut down their football programs.
From 2000 to 2010, for instance, 13 D1 football programs were shut down.
Since 2010, only one D1 school has shut down their football program - Jacksonville University.
-
The number of D1 colleges and universities that shut down their football programs has declined dramatically over the past 10-15 years due to one reason - money.
There is a tremendous appetite for football in the country, and cable networks and streaming services are still clamoring to add college football to their packages.
This leaves even smaller schools in an enviable position.
This is the main reason why D1 schools don't really shut down their football programs anymore - it's just too lucrative.
-
In 2019, the Jacksonville University Dolphins announced that they were shuttering their football program.
The reason?
The private university said that the expense of running the football program outweighed "the benefits to the overall Athletics Department and the University".
Instead, Jacksonville decided to divert resources to other sports, such as basketball and lacrosse.
All of the football players were offered full scholarships at the university to continue their academic pursuits, while the school also honored all of the contracts for the coaches.
-
The Jacksonville football program, which was started in 1998, enjoyed a great deal of success over its 20+ year run, as they won the Pioneer League title in 2008 and two conference championships in the Football Championship Series.
-
As mentioned, with the amount of money chasing content in college football right now, don't expect any more D1 football programs to close anytime soon.