Lebron's Landing Place Will Significantly Alter NBA Landscape
Published on June 30th, 2018 4:25 pm EST
Written By:
Dave Manuel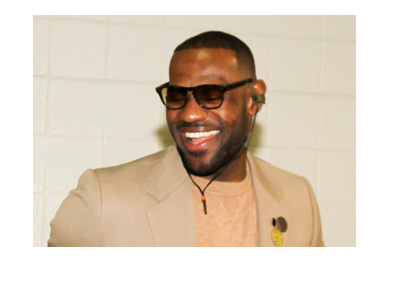 How can you offer odds on who will win the NBA Championship in 2018/19 when you don't yet know where the best player in the game is going in free agency?
This is the conundrum that Las Vegas currently has right now, as Lebron James has given absolutely no indication as to where he is going to end up signing in free agency. When Lebron signs, a number of other dominoes are also going to fall, which will significantly change the NBA landscape.
Will Lebron choose to return to the Cleveland Cavaliers on a short-term deal? Will he try to form a new superteam with the Los Angeles Lakers? Will he join the 76ers or the Rockets?
Lebron has given no indication as to where he might want to end up, other than to say that his family and winning will play big parts in his decision. Given Cleveland's salary cap issues, it seems hard to imagine that the Cavs will be able to beat the likes of the Golden State Warriors anytime soon.
Los Angeles can sign two max free agents, plus they are actively trying to trade for Kawhi Leonard. The general consensus was that the Lakers were going to sign Lebron and Paul George this offseason, though George is apparently thinking hard about signing a long-term deal with the Oklahoma City Thunder. There is still a good chance that Lebron ends up in Los Angeles, as a team featuring Leonard, James and a number of other pieces would be very tough to beat.
There are other teams that are seen as having chances to sign Lebron, such as the Philadelphia 76ers. The Houston Rockets would love to sign James, though they likely saw their window close when James decided to opt out of his deal with the Cavaliers (a sign-and-trade is likely the only way that the Rockets could have acquired James, as he has said that he won't take less money to play with any one team).
This seems to leave the Lakers and the Cavs as the best choices for Lebron.
With all of this uncertainty, Las Vegas sports books have decided to suspend their odds for the 2018/19 NBA Championship. You can't blame them - I mean, a Lakers team with James, George and Leonard would likely be the favourite to win, though a Lakers team with none of those three players (or just Leonard) would likely have a hard time making the playoffs.
That's the bad news. The good news is that James has stated that he intends to make his free agency decision quickly this time around, which means that we will likely have an answer as to where Lebron is going by July 4th.