Nurmagomedov Favourite To Win Interim Lightweight Title Fight
Published on January 19th, 2018 3:02 am EST
Written By:
Dave Manuel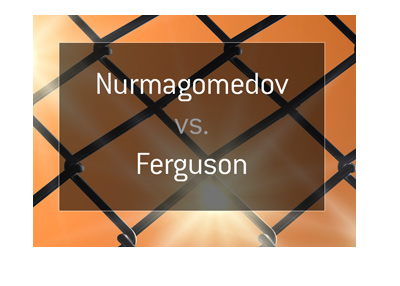 Is the long awaited fight between Khabib Nurmagomedov and Tony Ferguson finally going to happen at UFC 223 in April?
According to reports, the UFC is set to announce the interim title fight during the broadcast of UFC 220: Miocic vs Ngannou this weekend in Boston. There was a question as to whether or not the fight would be for the interim or real Lightweight title, though it sounds as though the promotion is going to let McGregor keep his belt, with a possible defence against the winner of Ferguson vs Nurmagomedov taking place in September, possibly in Russia.
This could all be a headfake, however, and the UFC could still decide to strip McGregor of the title.
Following Khabib's shockingly one-sided beatdown of Edson Barboza a few weeks ago, the undefeated fighter is the clear favourite to beat Ferguson - here are the current betting odds:
Khabib Nurmagomedov, -215
Tony Ferguson, +170
According to these odds, a successful $215 wager on Nurmagomedov would result in a total profit of $100, while a successful $100 wager on Ferguson would return a profit of $170.
-
Following Nurmagomedov's dismantling of Barboza, many people believe that he will defeat Ferguson and move on to fight Conor McGregor in Russia in September.
The UFC has apparently booked a stadium for September, though there is a big issue with the time difference. Could they actually host Khabib vs McGregor there? It seems unlikely to me, though Russia would be a massive market to break into.
-
This is a fascinating fight that the UFC has literally been trying to put together for years, with injuries and bad weight cuts derailing the previous attempts.
With Khabib seemingly having solved his weight cut issues, there appears to be a strong hope that this much anticipating Lightweight tilt will finally take place.
For these two fighters, everything will be on the line, as the winner will very likely fight Conor McGregor later in the year.