Khabib Opens as Significant Favourite
Published on May 10th, 2020 10:08 am EST
Written By:
Dave Manuel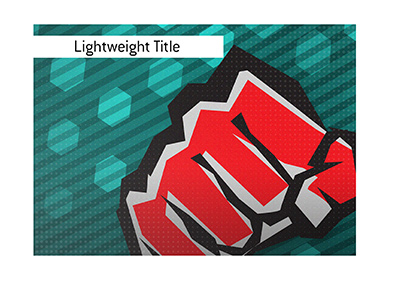 The fight that everybody wanted to see, Khabib vs Tony, will likely never happen.
In the main event of UFC 249 last evening, Justin Gaethje thoroughly thrashed Tony Ferguson over the course of nearly five full rounds, winning himself the interim Lightweight title in the process.
This now sets up Justin Gaethje vs Khabib Nurmagomedov for the unified Lightweight title, while Tony Ferguson will have to work his way back up the Lightweight ladder.
-
The early odds for Khabib vs Gaethje have Nurmagomedov as the clear early favourite. Here are the current betting odds, courtesy of a major offshore sportsbook:
Khabib Nurmagomedov, -285
Justin Gaethje, +245
In the eyes of the bookmakers, Khabib should win this fight. While Gaethje is greatly improved over his past few fights (largely due to his unwillingness to engage in all-out wars anymore), Khabib still has the ultimate weapon - his wrestling. Gaethje's striking won't be too helpful if he is unable to get up off of the mat. If Conor McGregor, who is arguably a better striker than Gaethje, is unable to penetrate Khabib's armour, Gaethje will likely have a very tough time as well.
With that being said, Gaethje is a much smarter fighter as of late and has a great team of coaches and training partners behind him. He also has an incredible gas tank and can easily go five full rounds, even at a very high output.
-
We are likely going to get Khabib vs Gaethje later in the year, as Khabib is still unable to leave Russia due to the Coronavirus outbreak.
In the meantime, look for Tony Ferguson to campaign for a fight against Conor McGregor, though the UFC is likely to boot the Diaz/McGregor trilogy fight instead.